Cardiology
This service is available at:
KIMS Hospital or Sevenoaks Medical Centre - you can request your preferred location when you contact us
---
Please note: If you are suffering from severe chest pain or symptoms please dial 999
---
We understand that if you have any concerns relating to your heart you want to be seen by an expert.
If you have been experiencing ongoing symptoms such as chest pain, shortness of breath, dizziness or fainting spells, you can be referred to a Consultant Cardiologist. We work with Consultants, who in turn work with our dedicated cardiac Physiologists and nurses to provide a complete service to diagnose and treat heart-related conditions.
The first step is to contact our enquiries team to make an enquiry or book an appointment with one of the Cardiologists at KIMS Hospital or Sevenoaks Medical Centre.
A comprehensive cardiology service from diagnosis to recovery
We perform a variety of tests to help your Consultants find the cause of your symptoms and recommend a treatment plan.
You can also be referred by your GP straight to our Physiologists for a number of tests and the results will be sent back to your GP for you to discuss with them. All of our Physiologists maintain high clinical standards through their accreditations from the British School of Echocardiography.
If you need further treatment, we will carry out your procedure in our interventional cardiology suite at our hospital in Maidstone; a dedicated facility for more involved diagnostics and treatments such as angiograms, pacemaker implants, electrophysiology, stent insertions and more.
KIMS Hospital is home to the only private interventional cardiology facility in Kent, offering you the most comprehensive private cardiology service in the area.
You can access our diagnostic cardiology services at both of our locations below. Please note any treatments or surgeries will be carried out in our interventional cardiology suite at KIMS Hospital in Maidstone: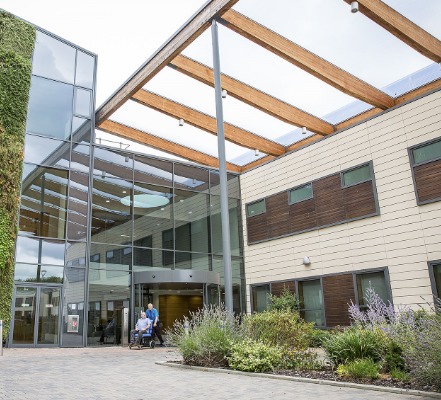 KIMS Hospital, Maidstone
Find out more about the facilities available at KIMS Hospital.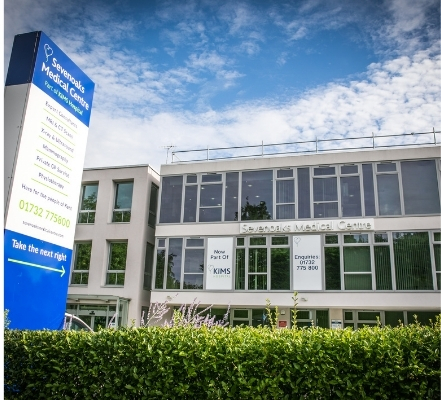 Sevenoaks Medical Centre
Find out more about Sevenoaks Medical Centre, our consulting and diagnostic facility for patients in West Kent.
Cardiology Q&A Virtual Event
Join us on World Heart Day – 29th September – for our live Cardiology virtual Q&A event.
Our panel of expert Cardiologists and Lead Cardiac Nurse will be here to answer any questions you might have about the symptoms, prevention and treatment of Cardiovascular Disease.
You can ask questions on the night via the chat function, or you can submit your questions in advance via the registration link.

The Interventional Suite
KIMS Hospital contains the only private Interventional Cardiology facility in Kent containing advanced technology to support our expert Cardiologists in diagnosing and treating heart conditions.
Make a general enquiry

Appointment enquiry
Our team are on hand to help answer any queries you might have about coming to KIMS Hospital or Sevenoaks Medical Centre. You can use the form below and one of our team will be in touch. Alternatively to speak to a member of our team, please call 01622 237 500.
If you would like to book an appointment, you can use the form below and one of our team will be in touch.
Alternatively to speak to a member of our team, please call 01622 237 500.
Please be aware, if you are requesting a diagnostic scan such as an MRI, or CT, you must have a referral from a relevant clinician or Allied Health professional such as a physiotherapist.