Your Journey
Every stage of your care with us is designed to give you the best possible experience. Coming into hospital can be daunting. We aim to make your stay with us as relaxed and comfortable as possible. Our friendly and caring nursing teams will be with you every step of the way, and our expert Consultants will ensure you receive safe and effective treatment and a fast recovery.
Click on each stage to find out more about what you can expect as a patient.
Before treatment
Seeing your Consultant
On arrival at the hospital, you will be greeted by one of our friendly reception team who will confirm your appointment and then ask you to fill in a registration form.
Whilst you are waiting for your Consultant, there are some drinks and newspapers available or a selection of refreshments on offer to buy from our coffee pod next to the main reception.
Scans & tests
During your appointment, your Consultant may refer you for some scans or tests.
If you need a scan, your Consultant will complete a form which you can take round to our imaging reception team to make a booking. Our Imaging page has more information about the scans we offer.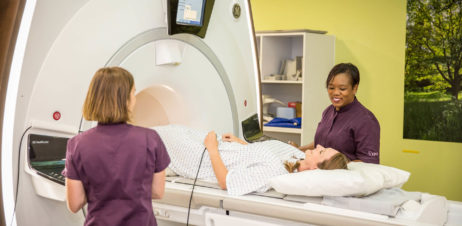 Pre-admission assessment
As part of your care with us, we will usually ask you to come in for an appointment ahead of your treatment. It is important that we check everything is okay prior to your operation and, for many treatments, we need to carry out several tests in preparation.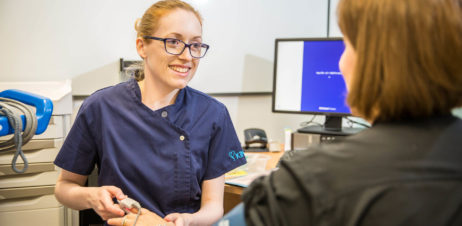 Your stay at KIMS Hospital
Your arrival
On the day of your arrival for treatment, we would suggest you wear loose-fitting and comfortable clothing whilst avoiding wearing any jewellery. It is also very important not to wear artificial nails or nail polish. A full list of what you should be bringing into hospital will be sent to you before your admission.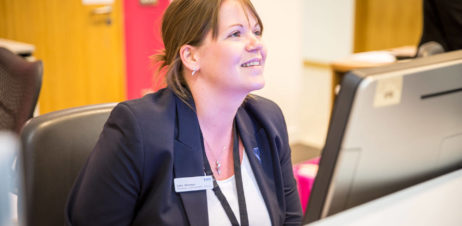 While you're with us
When you join us as a patient, you enter a modern and comfortable environment, allowing us to provide the excellent levels of care that KIMS Hospital is known for. Our dedicated nursing team will be with you every step of the way to help ensure your hospital stay is as comfortable as possible.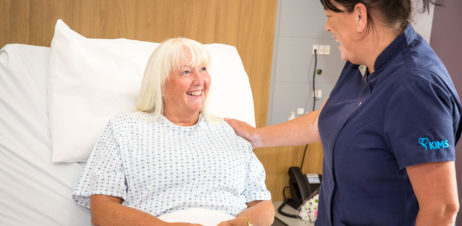 Your room
When you choose KIMS Hospital, you can expect the best possible care in modern, comfortable facilities. You can rest assured that you will have access to all that you need to support your recovery.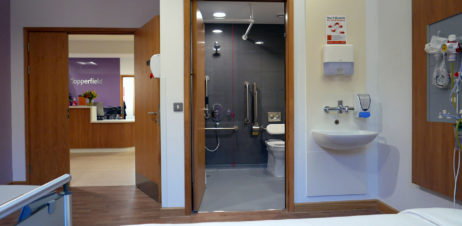 Your meals
The kind of food we eat is important for our health, wellbeing and recovery, which is why all of your hospital meals are freshly prepared on-site, providing you with wholesome, healthy sustenance during your stay. Each day you can choose a nutritious breakfast, lunch and three-course dinner, made using locally-sourced produce from Kent.
Visitors
You are welcome to have visitors at any time throughout your stay as an inpatient, although we would ask that you are considerate of neighbouring patients during the early morning or late evenings. For day-case patients, your guests can stay with you before and after treatment, and are welcome to wait in public areas during your procedure.
After treatment
Discharge & aftercare
If you're visiting as a day case patient, you are usually able to go home once you have had something to eat and drink, feel able to walk around steadily and have passed urine. If you are an inpatient, you will be able to go home between 10-11am on your day of discharge. However, if you feel you will be unable to meet this time, please discuss with your nurse and we will make adjustments where possible.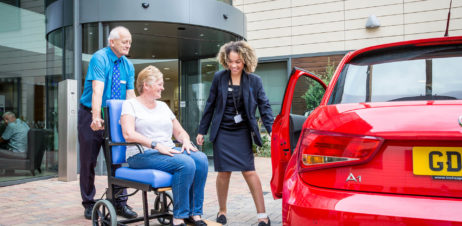 Frequently asked questions
Is parking available?
We have a large car park with plenty of accessible spaces, which is free of charge with no maximum duration.
What food and drink facilities do you have?
The Coffee Pod in the reception area is open from 8am to 6pm on weekdays and provides a calm setting for visitors to enjoy a freshly brewed coffee and some light refreshments.
All inpatients, including day case patients are offered meals during their stay and you can read more about meal information here.
Is WiFi available?
Free WiFi is available throughout the hospital for all guests. There are WiFi notices with the password visible in main reception and outpatients. You can also ask any member of our team for the password.
What are your visiting hours?
There are no restrictions on visiting hours for inpatients. However, we would ask you to be respectful during early mornings and late evenings when other patients may be sleeping.
For day-case patients, your guests can stay with you before and after treatment, and are welcome to wait in public areas during your procedure.
Children are welcome to visit; but we would ask that there is an adult to supervise them at all times. We recommend that very young children, especially those that have not been immunised, do not visit our wards or departments, unless attending for a consultation.
Can I bring flowers when visiting a patient?
You may bring flowers and we are happy to provide a cardboard vase. We ask that you don't bring a breakable vase yourself.
How do I contact a patient on the ward?
Our main reception and ward clerks will be happy to transfer your call through to a patient on the ward should you wish to speak to them directly.
Can I smoke at KIMS Hospital?
KIMS Hospital is smoke-free. Patients and visitors are not permitted to smoke anywhere on our hospital premises, including the grounds and gardens.
Make a general enquiry

Appointment enquiry
Our team are on hand to help answer any queries you might have about coming to KIMS Hospital or Sevenoaks Medical Centre. You can use the form below and one of our team will be in touch. Alternatively to speak to a member of our team, please call 01622 237 500.
If you would like to book an appointment, you can use the form below and one of our team will be in touch.
Alternatively to speak to a member of our team, please call 01622 237 500.
Please be aware, if you are requesting a diagnostic scan such as an MRI, or CT, you must have a referral from a relevant clinician or Allied Health professional such as a physiotherapist.