Gallbladder removal
A gallbladder removal, or cholecystectomy, is a very common procedure
Consultations for this treatment are available at:
KIMS Hospital or Sevenoaks Medical Centre - you can request your preferred location when you contact us
See our consultants
Prices & payment
Enquiries & appointments
Gallbladder removal surgery is usually performed if you have gallstones. These stones can vary in size and often cause no symptoms whatsoever, but can sometimes block the flow of bile and irritate your gallbladder, which can cause pain and nausea. We work with Consultants that can diagnose and treat symptoms affecting your gallbladder and help you get back to a normal, pain-free life.
Giving you access to fast care for painful gallstones and a prompt recovery
With no waiting lists, you can access prompt treatment at a time that suits you, whether you are paying for yourself or have medical insurance, helping you on your way back to enjoying normal activities. The first step is to book an appointment with a Consultant, who will discuss your medical history and any current gallbladder symptoms to help reach a diagnosis. You can choose to have this initial consultation at KIMS Hospital or Sevenoaks Medical Centre.
You can see expert consultants and have a range of scans and tests at either one of our facilities below. If you need a procedure or surgery, this will be carried out at KIMS Hospital in Maidstone.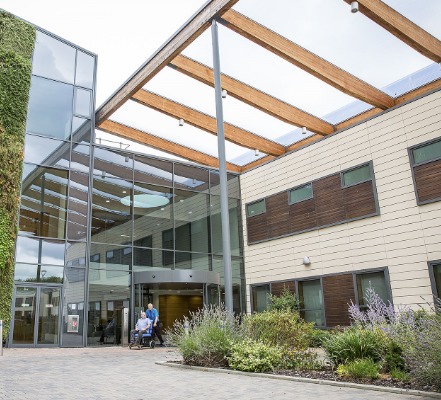 KIMS Hospital, Maidstone
Find out more about the facilities available at KIMS Hospital.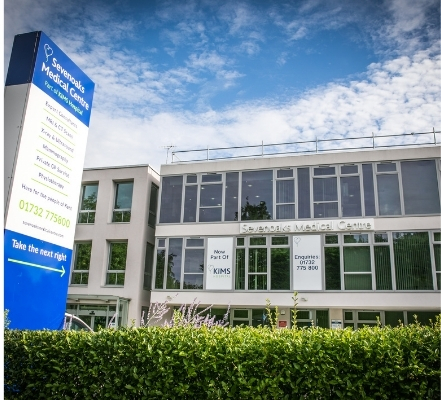 Sevenoaks Medical Centre
Find out more about Sevenoaks Medical Centre, our consulting and diagnostic facility for patients in West Kent.
Prices & payment
We offer a guide price from:
Gallbladder removal
from £5,780
The above are guide prices only.
How do you treat gallstones?
Consultant General Surgeon, Mr Haythem Ali describes the treatment for gallstones and the removal of the gall bladder, which is called a "cholecystectomy".
Watch video
What does a cholecystectomy involve?
The procedure to remove your gallbladder is performed under general anaesthetic, meaning you will be asleep during the procedure.
Most gallbladder removals are carried out as laparoscopic (keyhole) procedures. Sometimes, your Consultant may need to perform open surgery, and this will be discussed with you during your consultation.
A laparoscopic gallbladder removal is less invasive than open surgery and involves your Consultant making several small incisions in your upper abdomen to use special instruments to access and remove your gallbladder. Open surgery involves making one, larger incision in the upper abdomen to allow the Consultant to access and remove the gallbladder.
Where will my procedure take place?
Regardless of where you had your initial consultation, all surgical procedures take place at KIMS Hospital in Maidstone. Most outpatient appointments, including scans and tests, and follow up appointments with your Consultant, can take place at either KIMS Hospital or Sevenoaks Medical Centre.
Will I need to stay in hospital?
You may be able to go home the same day, but it is possible you will need to stay overnight for observations. If you end up needing open surgery, this stay may increase to three to five days. Your Consultant will be able to discuss this with you during your consultation.
What is the recovery period?
If your gallbladder is removed as a laparoscopic procedure, recovery time is much faster. Most patients are back to doing normal activities within two weeks. Open surgery does take longer to recover from, and it may be six to eight weeks before you are fully recovered.
Do I need my gallbladder?
You can function normally without your diseased gallbladder. After recovery, you should have no adverse effects and be able to go on living life normally. Rarely, some people have issues with bloating and diarrhoea after surgery, but this should improve within a few weeks.
Make a general enquiry

Appointment enquiry
Our team are on hand to help answer any queries you might have about coming to KIMS Hospital or Sevenoaks Medical Centre. You can use the form below and one of our team will be in touch. Alternatively to speak to a member of our team, please call 01622 237 500.
If you would like to book an appointment, you can use the form below and one of our team will be in touch.
Alternatively to speak to a member of our team, please call 01622 237 500.
Please be aware, if you are requesting a diagnostic scan such as an MRI, or CT, you must have a referral from a relevant clinician or Allied Health professional such as a physiotherapist.