Our 72 inpatient and day-case hospital beds across our four comfortable and spacious wards provide a peaceful and private space to recover after treatment.
Each ward is appropriately staffed to provide you with the best possible patient care day and night.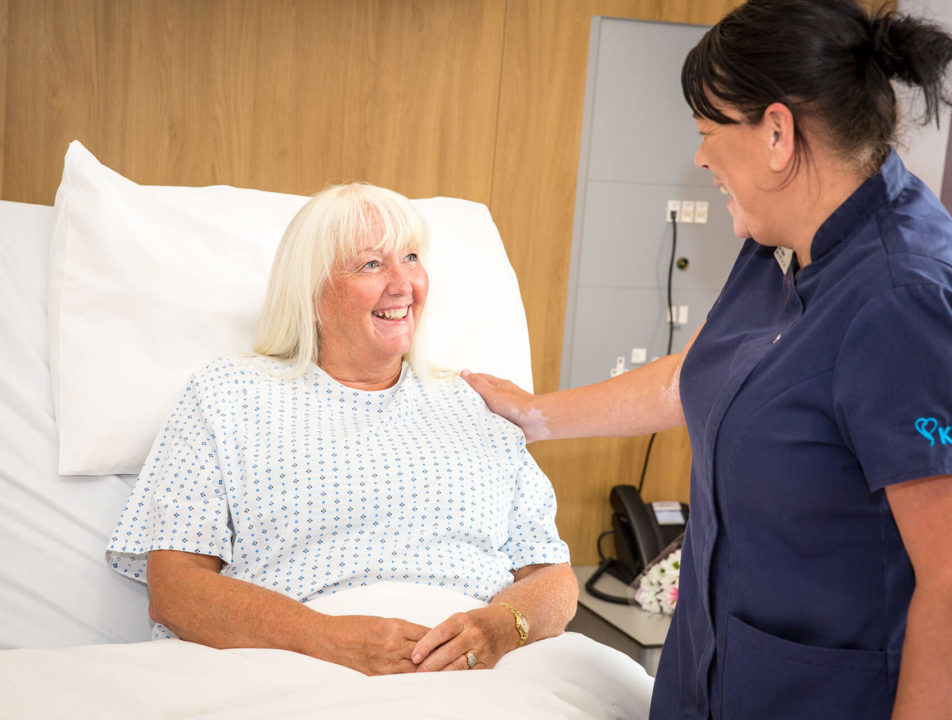 A comfortable stay
Our inpatient wards offer the same clean, bright and modern environments for our patients with every overnight patient offered their own private bedroom.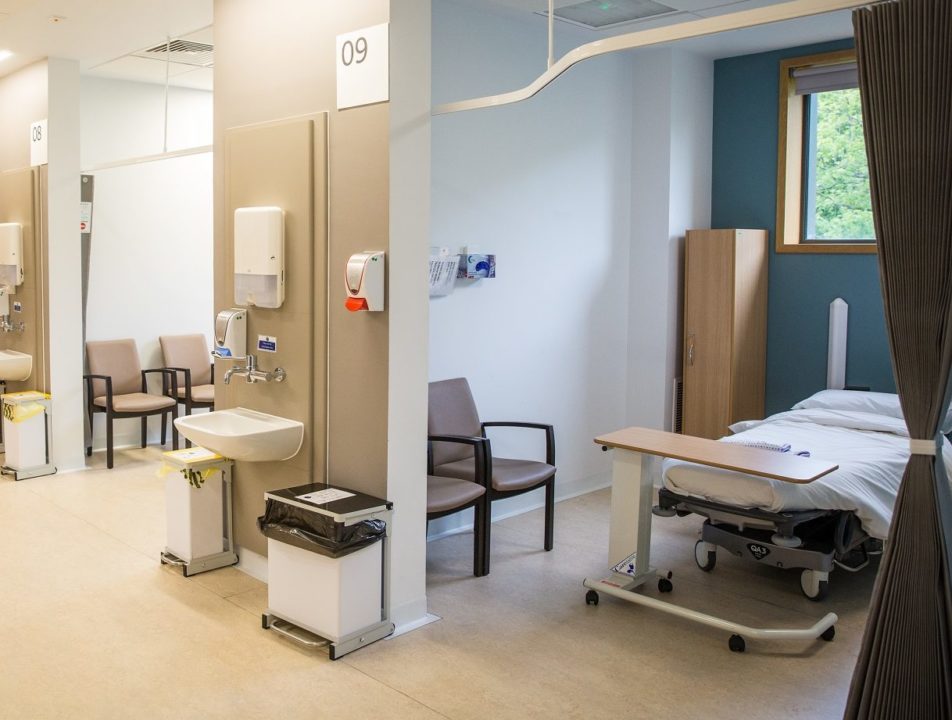 Day procedure privacy
Cardiac and minor-op patients are provided with a private bay area in which to recover after procedures, with three walls and a front curtain for privacy.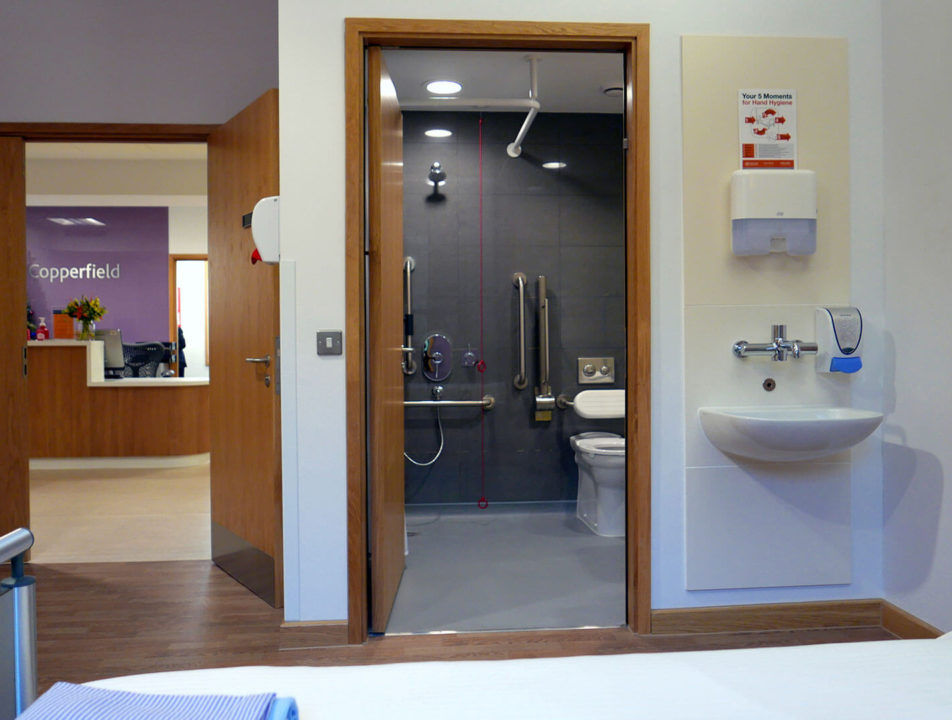 A range of useful amenities
Each of these bedrooms contains an en-suite wet room, with accessible toilet and shower to make washing easier after treatment.
Additionally, each hospital room is equipped with:
• Electronic, patient-controlled bed
• 24-hour nurse call system
• Telephone with direct dial facilities
• Free Wi-Fi
• TV with Freeview channels including radio
• Lockable drawer
Visitors welcome
The rooms on our inpatient wards are private, and your visitors are welcome to visit at any time, although we would ask that you are considerate of neighbouring patients during the early morning or late evenings.
Other facilities at KIMS Hospital
Outpatients
A warm welcome and the beginning of your KIMS Hospital experience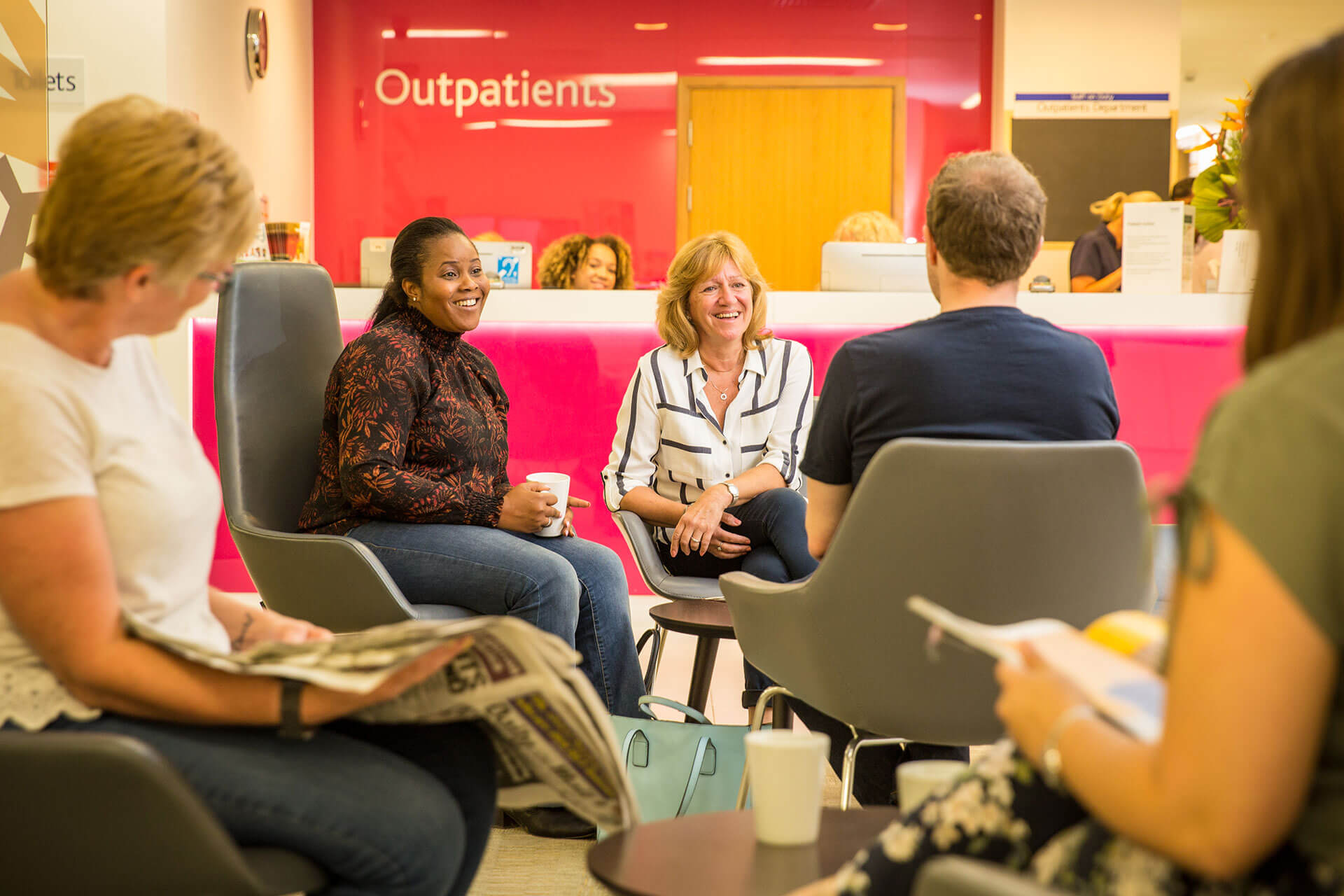 Imaging & Cardiology
State-of-the-art imaging & cardiology including MRI, CT & nuclear medicine as well as diagnostic cardiology & respiratory facilities
Physical Therapies
Our dedicated Physical Therapies facility boasts five spacious, private consulting rooms and a gym for group sessions and rehabilitation exercises
Operating Theatres
Our six operating theatres are equipped with the latest, innovative technology and state-of-the-art equipment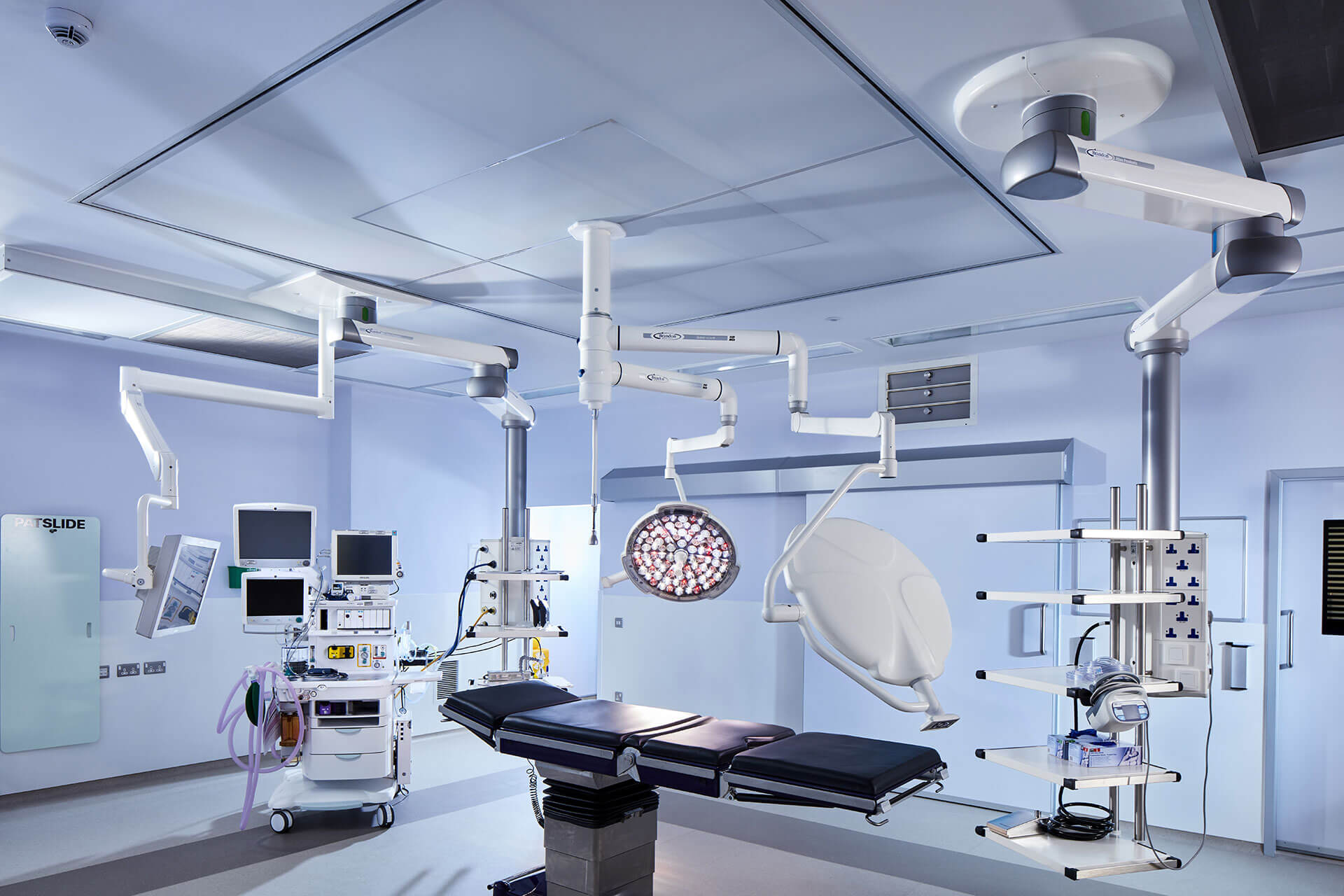 Interventional Suite
KIMS Hospital is home to the only private Interventional Cardiology facility in Kent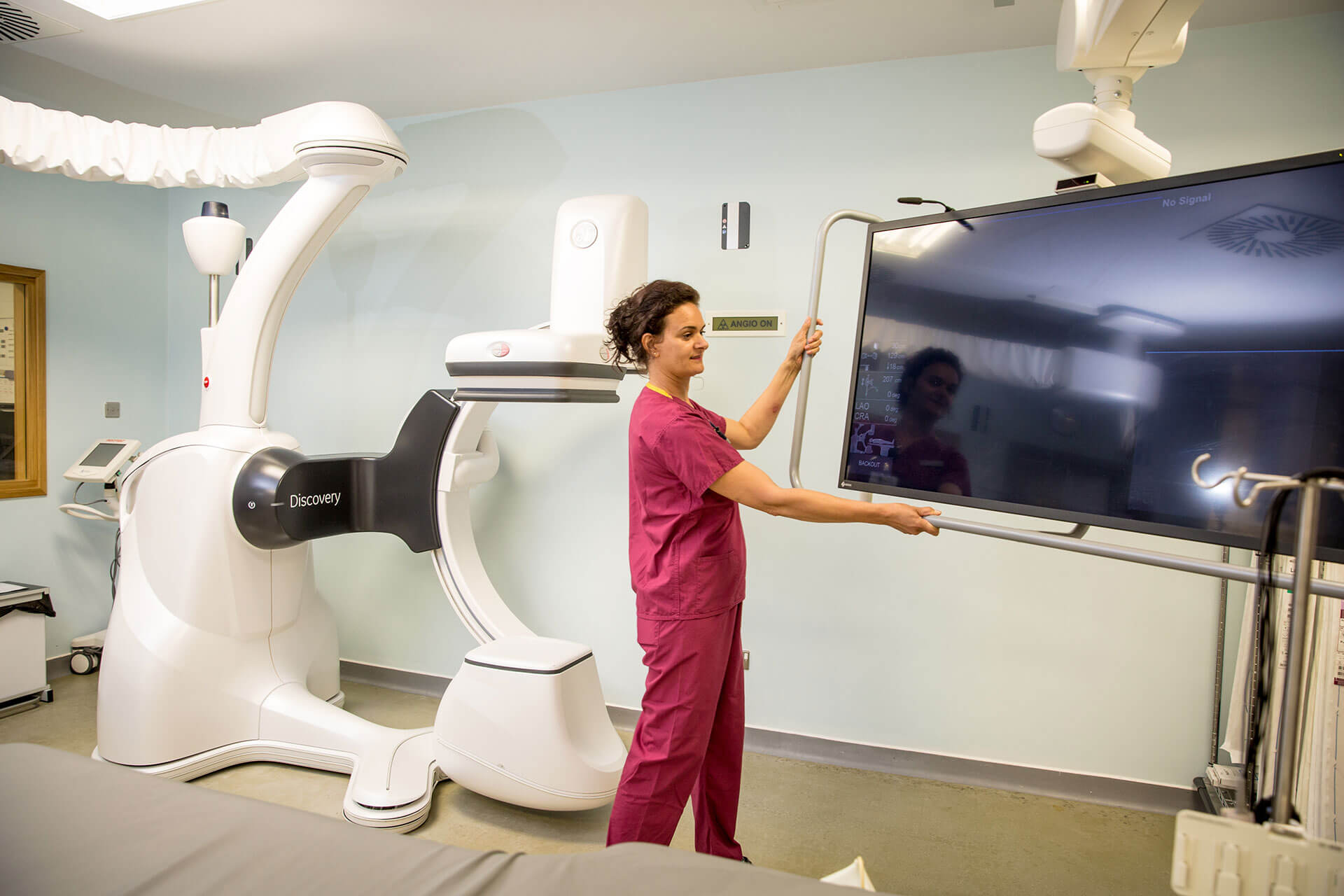 Wards
Our comfortable and spacious wards offer you a peaceful and private space to recover after your procedure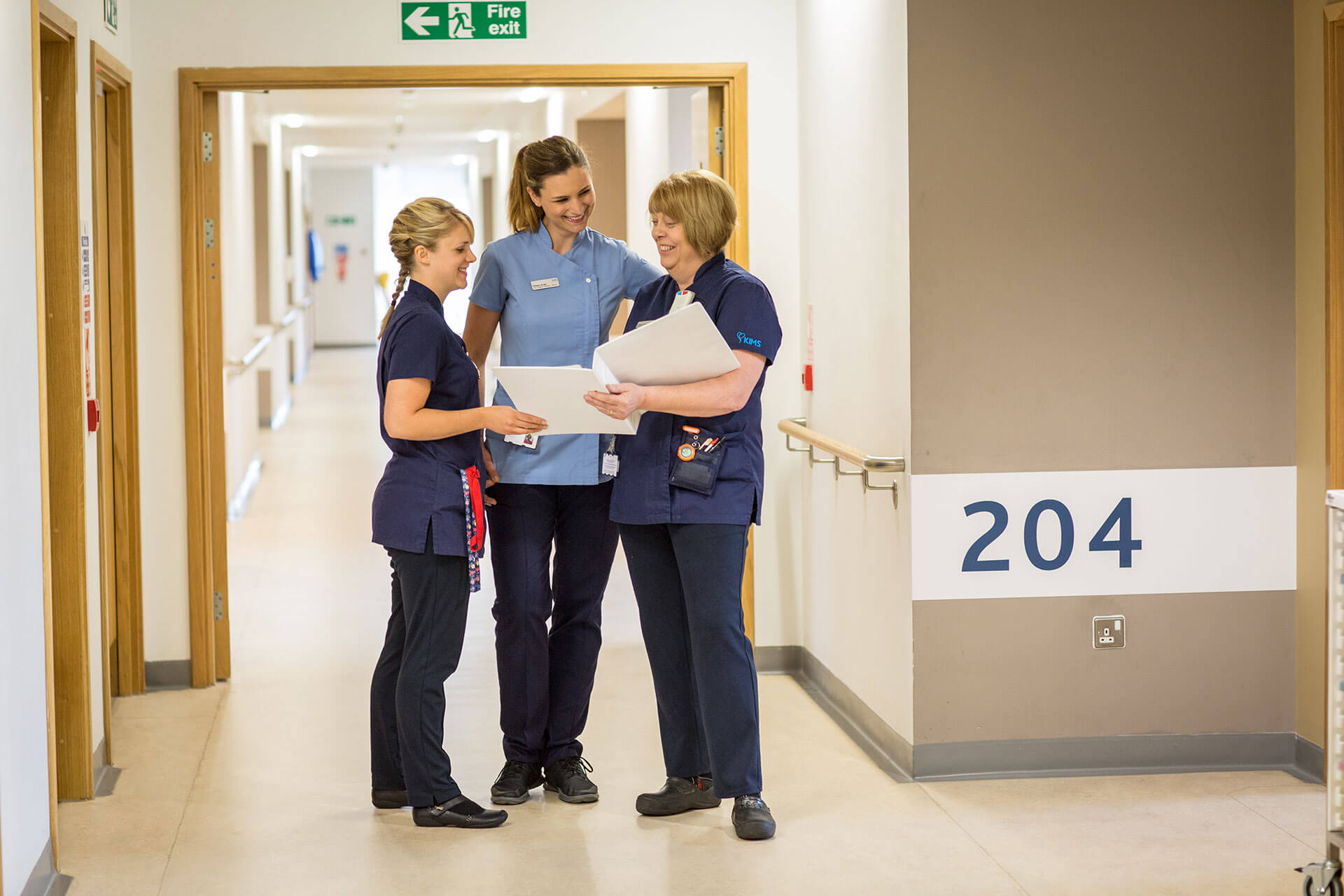 Enhanced Care
Our dedicated enhanced care service for patients in need of extra support and monitoring during their stay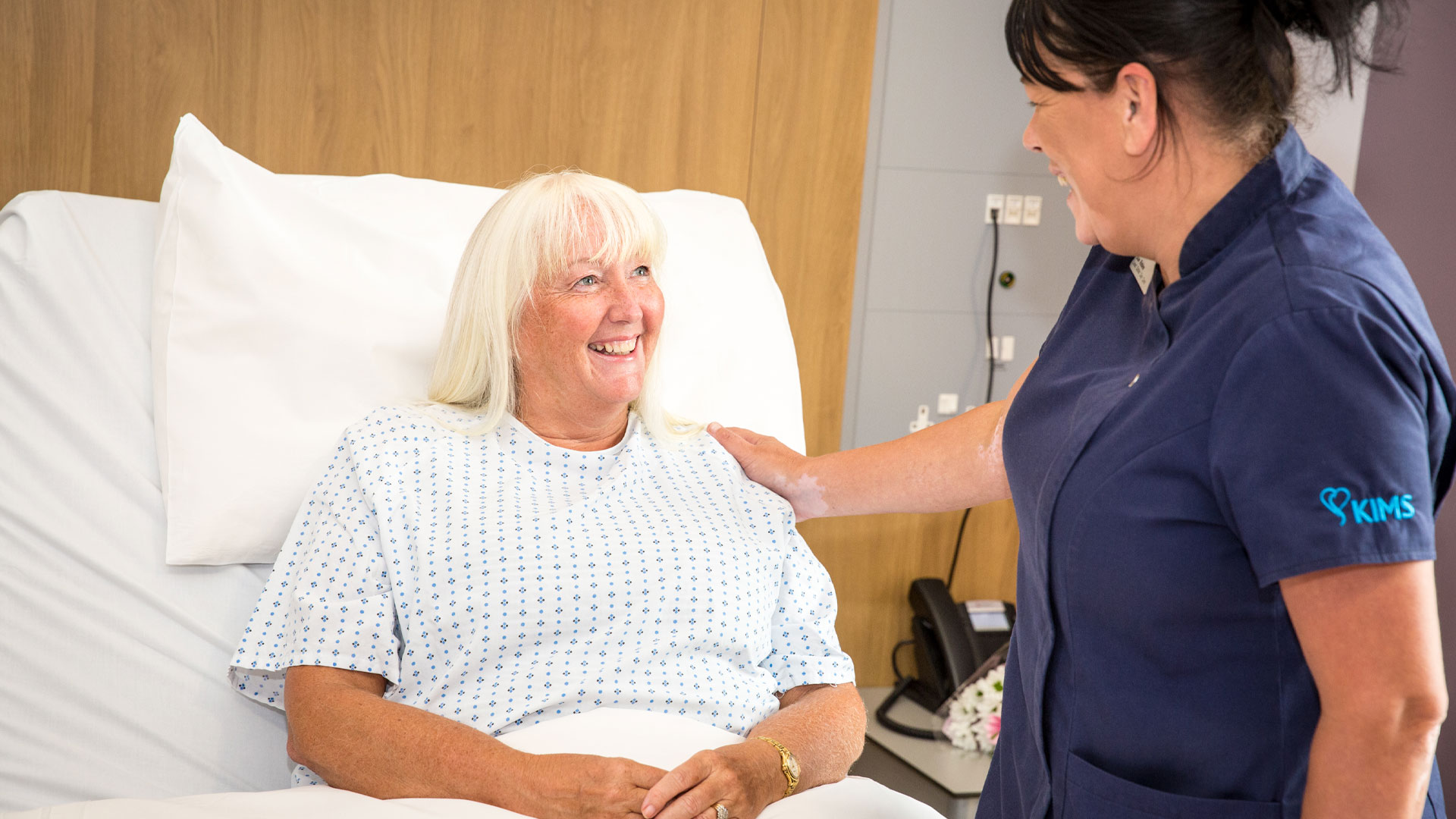 Pharmacy
The KIMS Hospital pharmacy provides an efficient and effective medicine service for both our inpatients and outpatients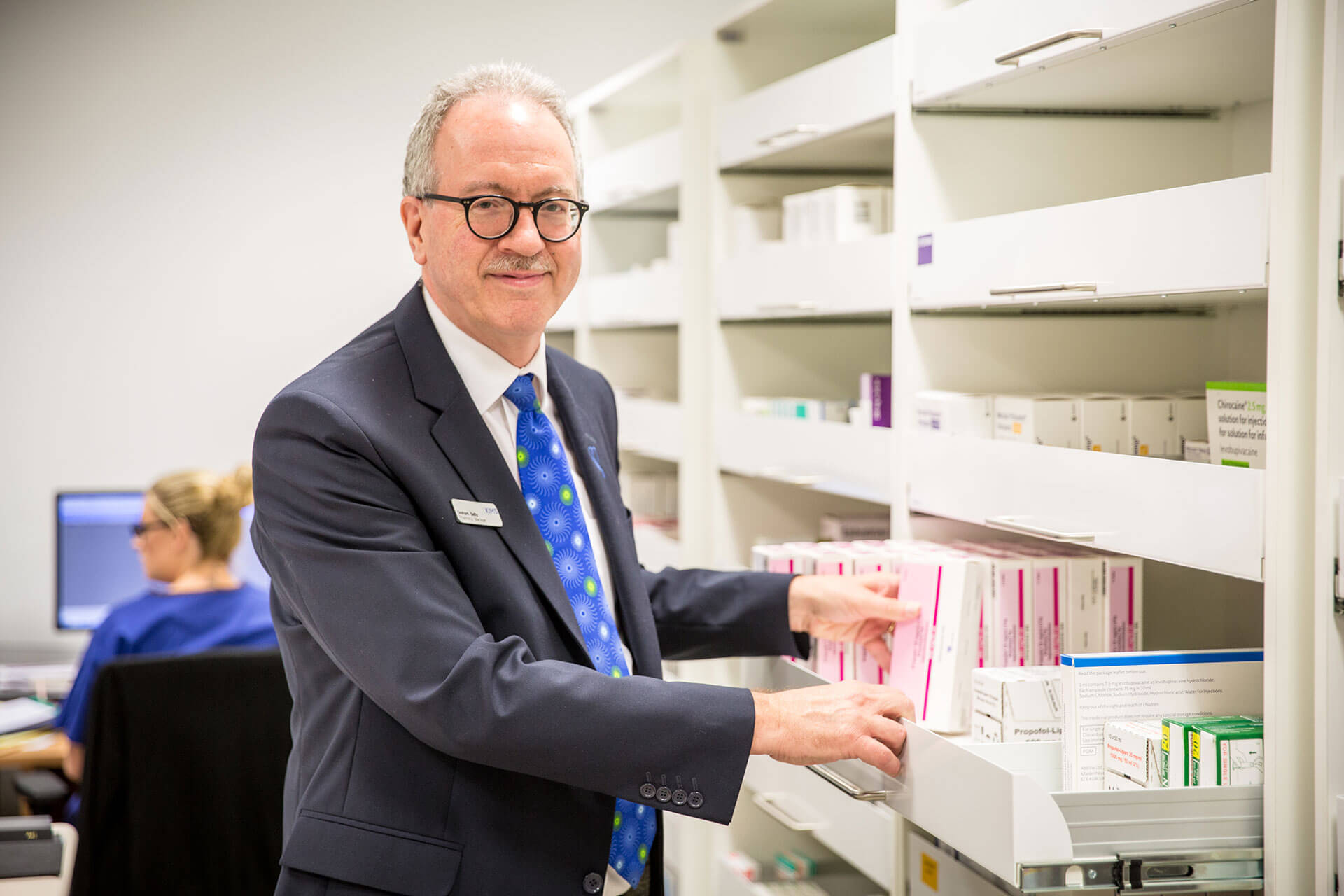 Pathology
Our on-site pathology department provides fast blood testing services using state-of-the-art equipment