Our six operating theatres and endoscopy facility are equipped with the latest, innovative technology and state-of-the-art equipment.
Three of our operating theatres are utilised mainly for orthopaedic procedures using laminar flow technology. This improves clean airflow and ventilation within the operating room, helping to reduce the risk of infection.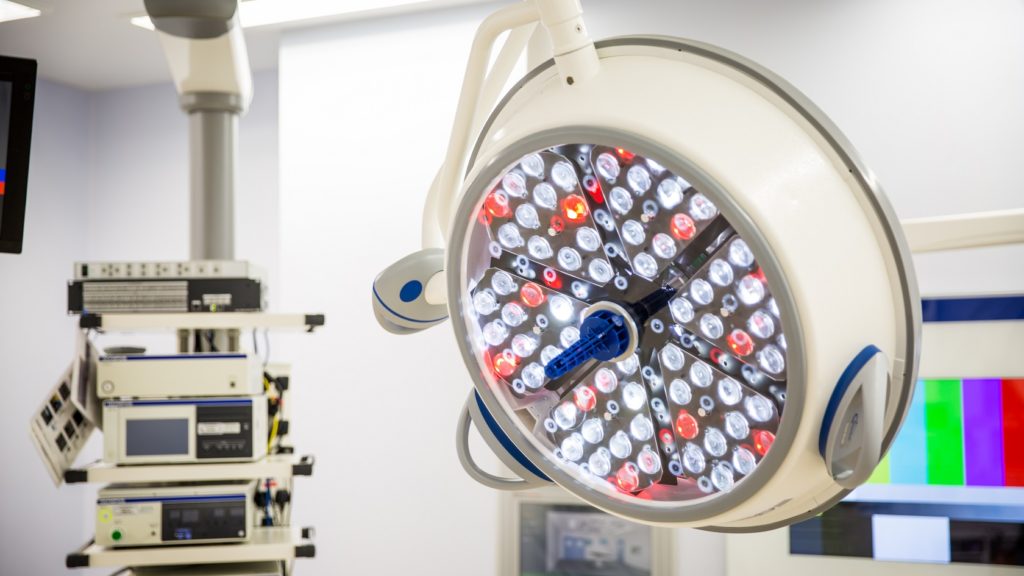 A tour of our theatres
Take a look around our state-of-the-art operating theatre department
Watch video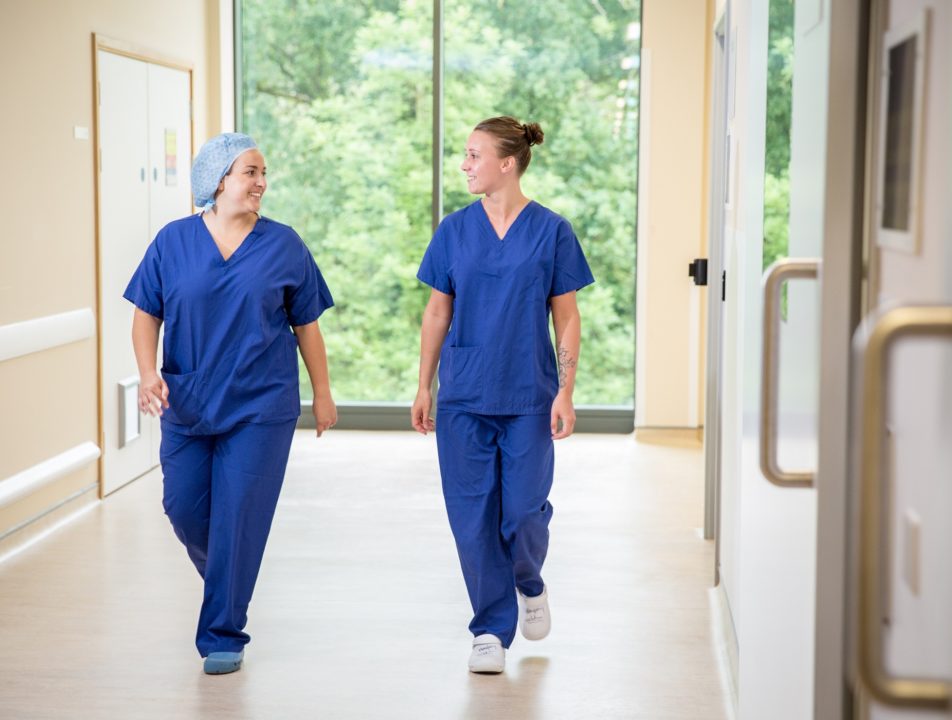 Designed with safety in mind
The layout of our operating theatre department has been designed with safety, efficiency and optimum patient experience in mind.
We are proud of our spacious and open theatre environment, situated on the first floor of the hospital, with large windows and wide corridors.
In-house sterile services
Inside the theatre department, we also have our in-house sterile services, which decontaminates and sterilises operating theatre equipment ready for use. Most private hospitals send their equipment to be cleaned and sterilised off-site. Our in-house facility ensures we always have the right equipment for each procedure.
Other facilities at KIMS Hospital
Outpatients
A warm welcome and the beginning of your KIMS Hospital experience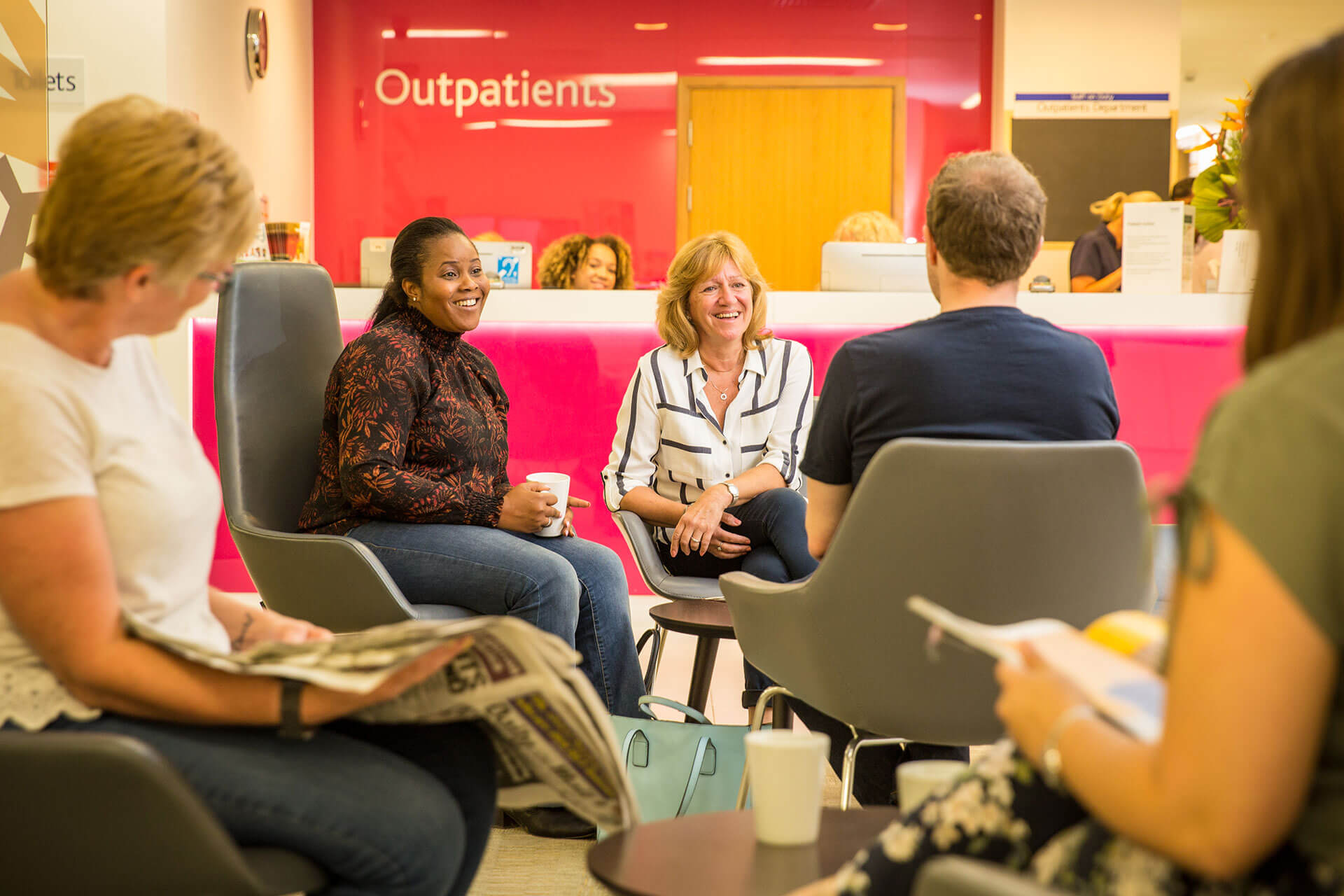 Imaging & Cardiology
State-of-the-art imaging & cardiology including MRI, CT & nuclear medicine as well as diagnostic cardiology & respiratory facilities
Physical Therapies
Our dedicated Physical Therapies facility boasts five spacious, private consulting rooms and a gym for group sessions and rehabilitation exercises
Operating Theatres
Our six operating theatres are equipped with the latest, innovative technology and state-of-the-art equipment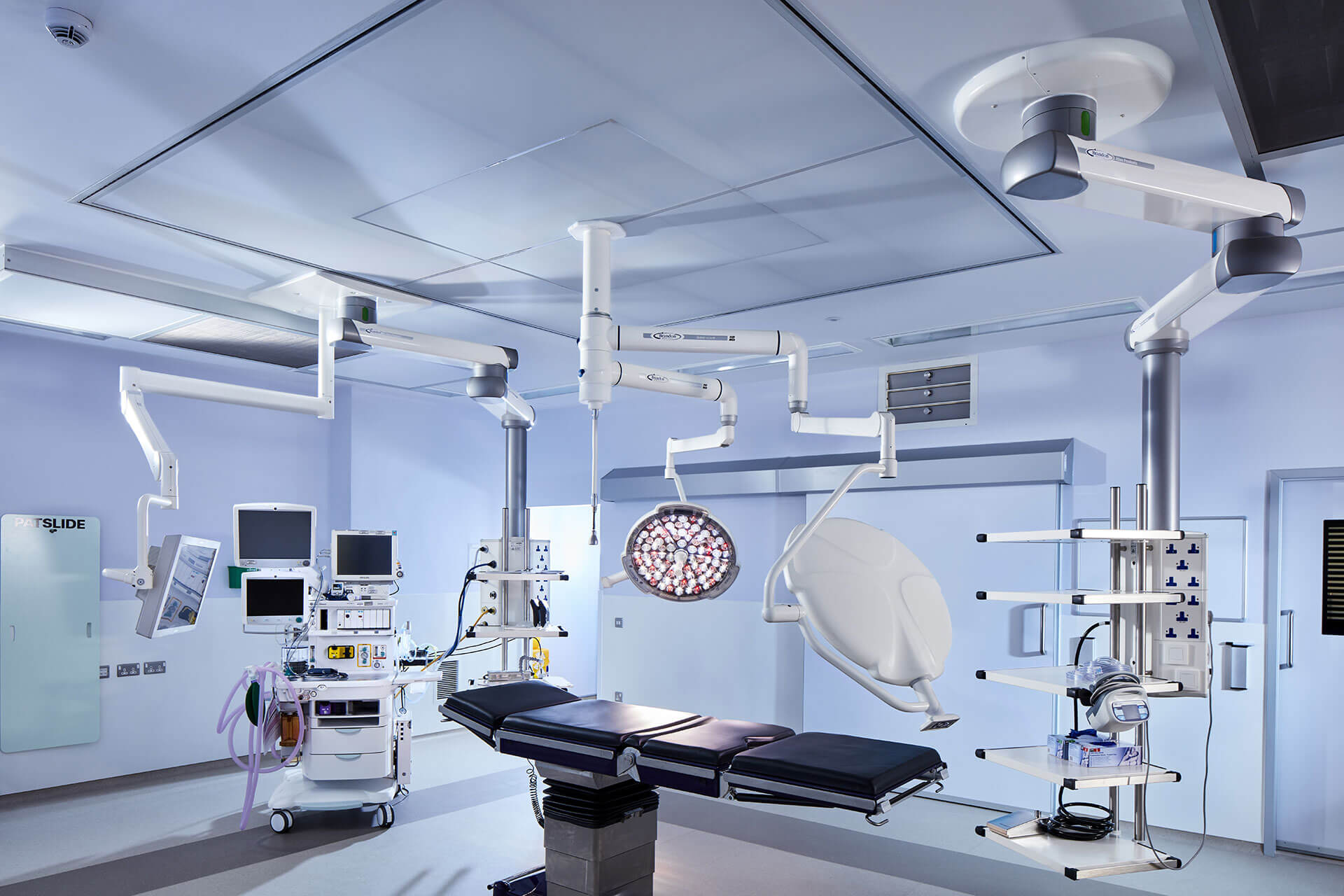 Interventional Suite
KIMS Hospital is home to the only private Interventional Cardiology facility in Kent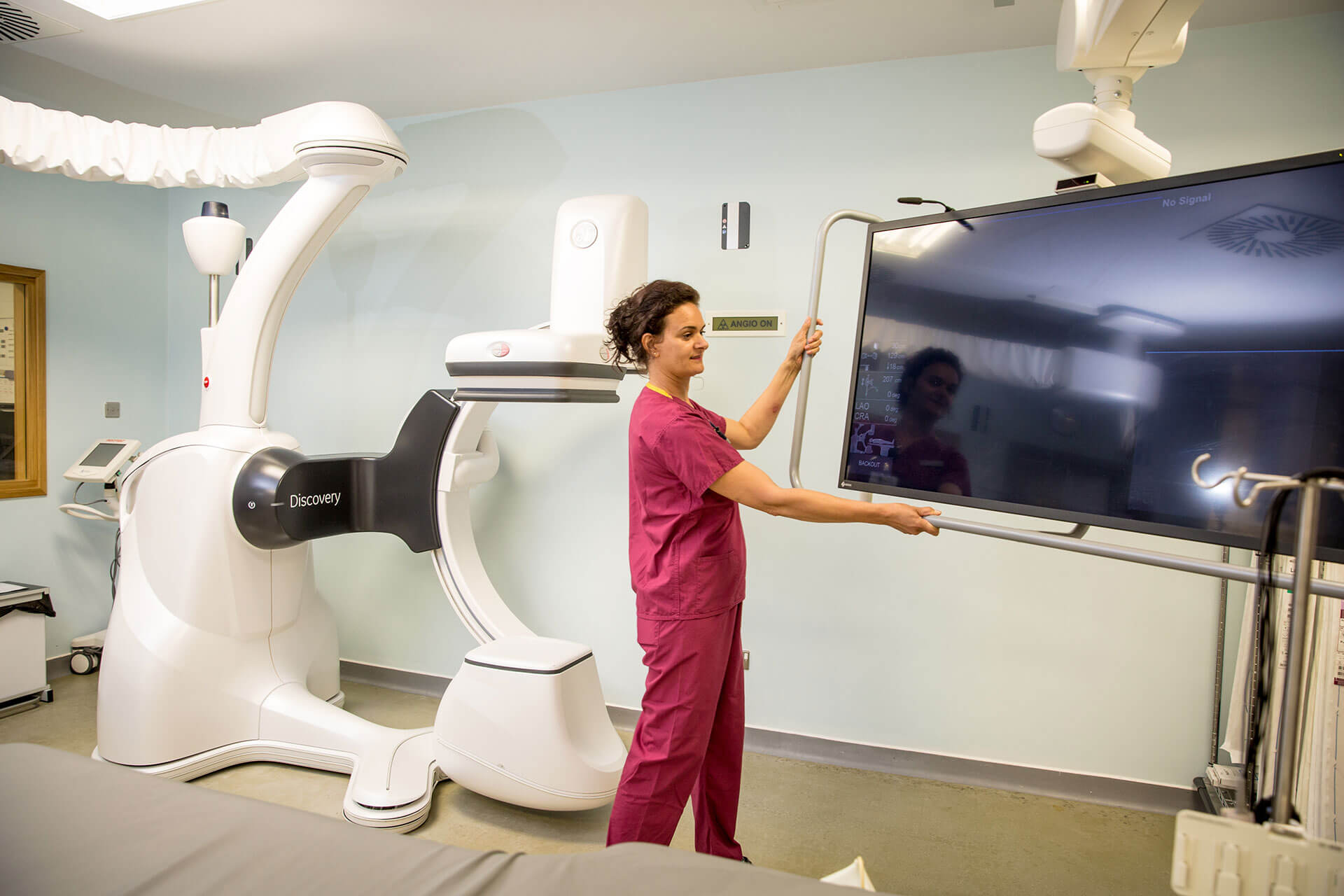 Wards
Our comfortable and spacious wards offer you a peaceful and private space to recover after your procedure
Enhanced Care
Our dedicated enhanced care service for patients in need of extra support and monitoring during their stay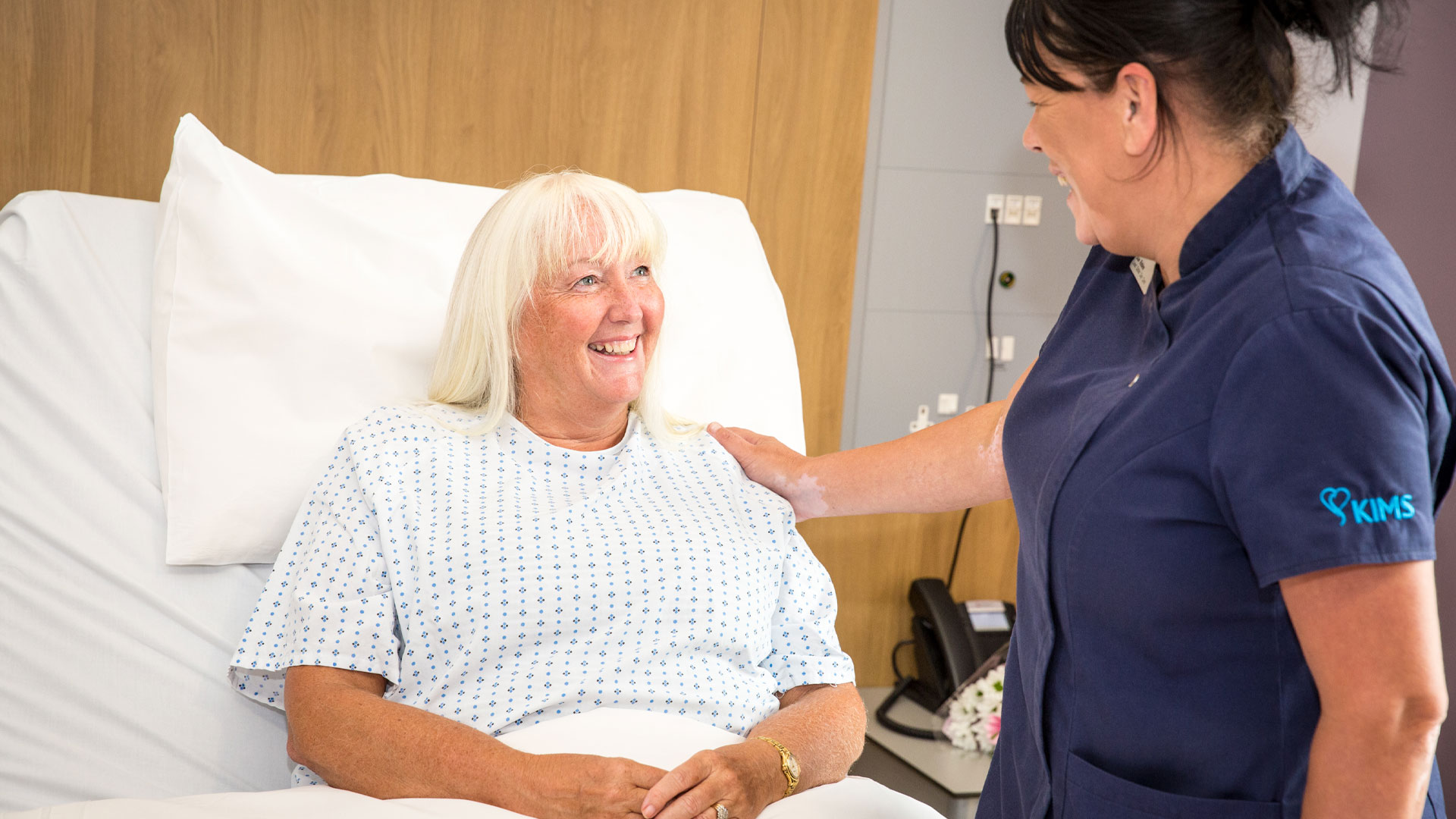 Pharmacy
The KIMS Hospital pharmacy provides an efficient and effective medicine service for both our inpatients and outpatients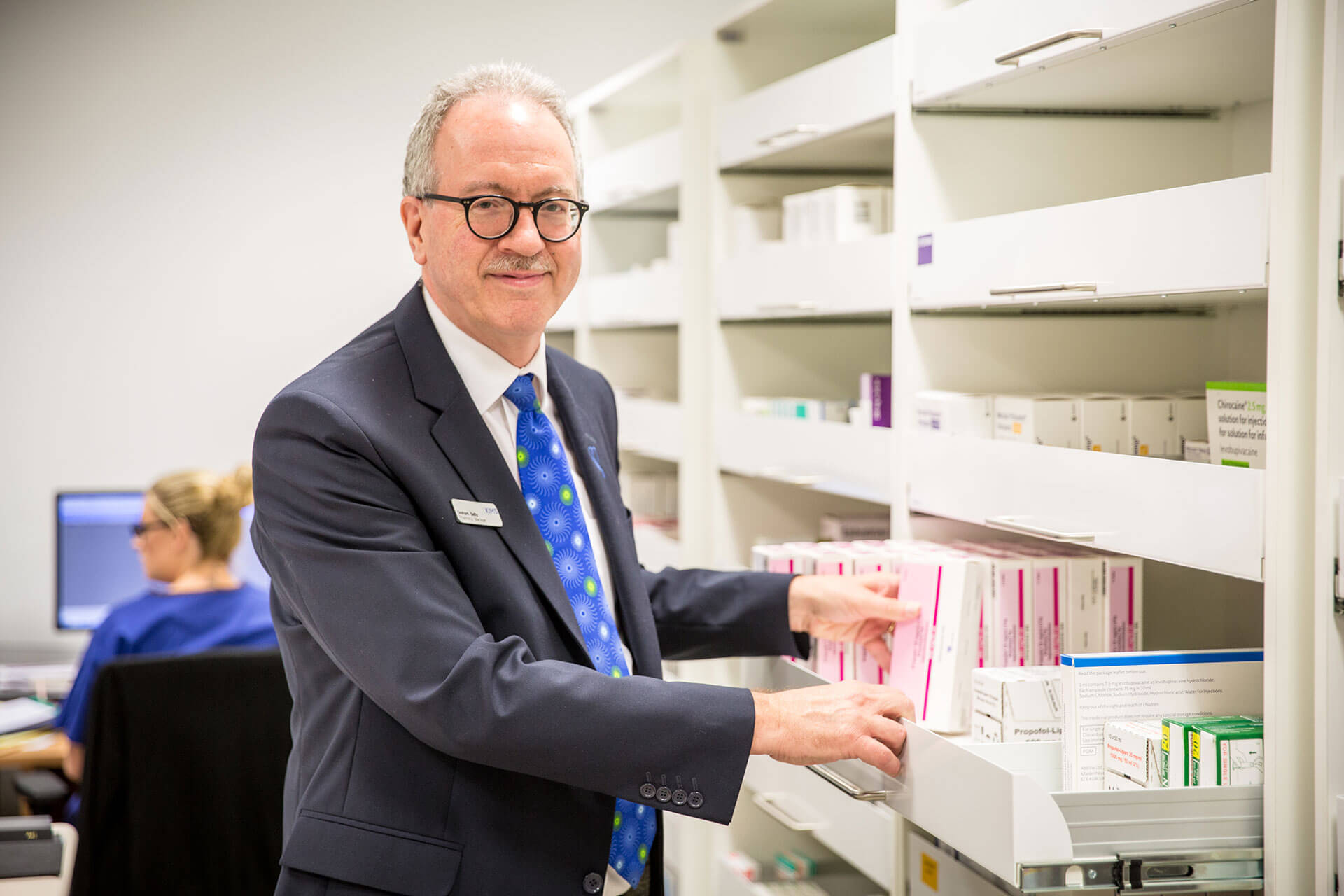 Pathology
Our on-site pathology department provides fast blood testing services using state-of-the-art equipment