Reflux Centre
This service is available at:
KIMS Hospital or Sevenoaks Medical Centre - you can request your preferred location when you contact us
KIMS Hospital have partnered with RefluxUK, the largest reflux specialist in the UK, to provide specialist care to people whose lives are impacted by reflux.
Reflux symptoms affect millions of people in the UK and for many their symptoms can be controlled with medication. For those where medication does not work, and symptoms are persistent, the Reflux Centre provides the expertise required both to diagnose the cause of symptoms, and, once identified, to treat them. This is done through providing access to the most modern diagnostic and treatment techniques.
Common symptoms include:
Heartburn
Dyspepsia (Indigestion)
Swallowing difficulties
Regurgitation
Bloating
Cough
Throat clearing
Chest pain
Voice problems
A multidisciplinary team for specialist diagnosis and treatment
Many conditions can cause reflux symptoms and while many are simple to diagnose and treat, some patients require specialist insight to arrive at an accurate diagnosis and introduce successful treatment. Each case is reviewed by RefluxUK's multi-disciplinary team (MDT), ensuring you have access to the expertise you need.
Many of the people we see have classic reflux symptoms which are easily diagnosed, such as heartburn after eating. For others, their combination of symptoms can be complex and require specialist insight to arrive at an accurate diagnosis and treatment plan. For this reason all cases are reviewed through RefluxUK's multi-disciplinary team (MDT). This group of specialist consultants and clinicians are specialised in the treatment of reflux patients, ensuring you have access to the expertise you need.
You can see specialist consultants and have a range of scans and tests at either one of the below facilities. If you need a procedure, this will be carried out at KIMS Hospital in Maidstone.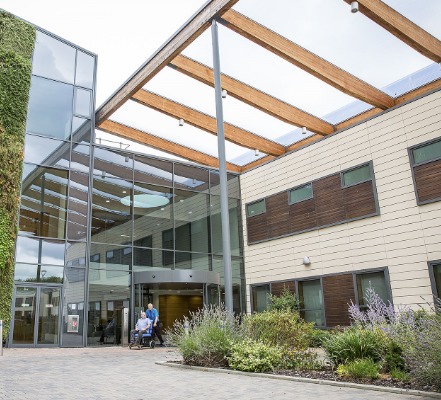 KIMS Hospital, Maidstone
Find out more about the facilities available at KIMS Hospital.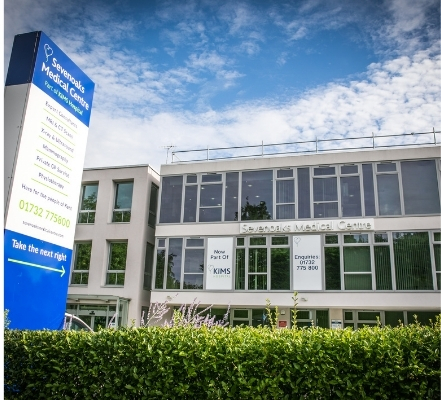 Sevenoaks Medical Centre
Find out more about Sevenoaks Medical Centre, our consulting and diagnostic facility for patients in West Kent.
From diagnosis to treatment
Our first priority is to help you secure an accurate diagnosis.
Reflux symptoms are often caused by gastro-oesophageal reflux disease (GORD) with common symptoms such as heartburn, pain and regurgitation. You may also experience symptoms in the throat and upper airways, which is generally caused by laryngopharyngeal reflux (LPR) – also known as 'silent reflux'. Your Consultant will discuss which diagnostic tests are needed and help to plan successful treatment.
The key to your successful treatment requires two things;
An accurate diagnosis of the cause of your symptoms; and
Treatment that is appropriate for that diagnosis.
This is where the value of a multi-disciplinary team comes in as it involves a number of specialists who are qualified to comment on the different aspects of reflux diagnosis and its treatment. This includes an Upper Gastrointestinal Consultant, Ear Nose & Throat (ENT) Consultant, Gastroenterologist Consultant, Nurse Practitioner, Physiologist, and others as necessary. All cases are reviewed by this team before a reflux procedure is undertaken, ensuring you have peace of mind that your treatment is appropriate. Only RefluxUK operates a specialist reflux MDT that works in this way.


RefluxUK is an independent CQC registered healthcare provider which is working in partnership with KIMS Hospital. Any enquiries made via the KIMS Hospital enquiry line are transferred directly to RefluxUK where an outpatient appointment with a consultant will be arranged by a member of their team. The pre-operative multi-disciplinary team (MDT) assessment is performed by RefluxUK.
Whilst a patient is in the hospital, a consultant who has practising privileges at KIMS Hospital will take responsibility for the patient together with the KIMS Hospital team. Upon discharge, patient care will be transferred back to RefluxUK together with operation notes and the discharge summary.
In the event of any post-operative complication, patient care will continue to be provided by KIMS Hospital until any issues are resolved. Regular meetings between KIMS Hospital and RefluxUK will take place to review the service, quality & governance, and patient feedback.