Kevin Barton – Total Shoulder Replacement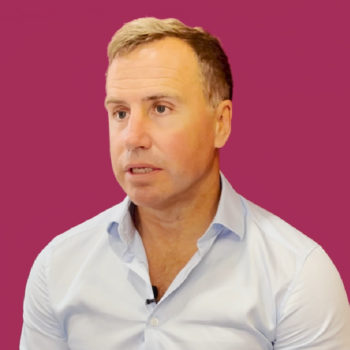 Kevin had suffered from severe pain in his shoulder for two years as the joint had deteriorated to the extent that he was unable to use his right arm for anything. Not only did Kevin suffer from loss of sleep as the pain was so intense, but even getting dressed each morning was proving to be challenging and painful.
Enquiries & appointments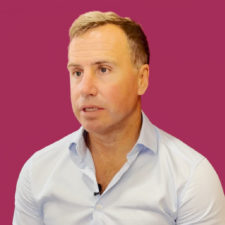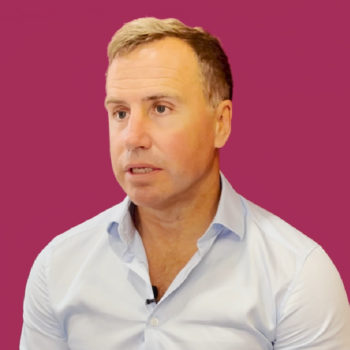 Kevin Barton - Shoulder Replacement
Kevin had suffered from severe pain in his shoulder for two years and was unable to use his right arm for anything. Kevin tells his story about making the decision to undergo total shoulder replacement surgery and his experience at KIMS Hospital.
Watch video
Since the surgery, my shoulder mobility has got better and better. I am now able to do all the things I was unable to do for some years prior to surgery such as playing golf… but most importantly I am pain free.
Orthopaedic surgery
BEING REFERRED TO KIMS HOSPITAL
After seeing a physiotherapist, Kevin soon discovered that the issue was with his joint rather than a muscular injury, so he booked himself an appointment with his local GP.
Kevin was referred for an MRI scan and when the results came in, the images showed he had severe osteoarthritis in his right shoulder. He felt fortunate enough to then be referred to KIMS Hospital, where an appointment was made to see Consultant Orthopaedic Surgeon, Professor Bijayendra Singh.
Kevin told us, "during my research and my first visit to the hospital, I became aware of the high regard that Professor Singh is held in. His work colleagues spoke very highly of him and this added to my confidence in the procedure and surgeon."
PROFESSOR SINGH'S DIAGNOSIS
Professor Singh directed a CT scan and X-ray of the shoulder to see the full extent of the injury. Having seen the scan results and Kevin's severely restricted mobility, Professor Singh recommended that a full shoulder replacement would result in the best outcome.
"We did two different types of scan – an MRI scan and a CT Scan. The MRI scan is used to assess the rotator cuff tendons and any soft tissue problems that may be present which could impact the type of replacement that is done. The CT scan is used to assess the 'Bone Morphology', for example the orientation of the socket. This helps us to plan for surgery. Kevin had gross osteoarthritis in both the ball and socket of his shoulder. To offer the greatest level of pain relief and return to normal function, I recommended a total shoulder replacement as the best course of action."
BEING DISCHARGED ON THE SAME DAY
An overnight stay in hospital is usual practice following this procedure but Kevin was able to leave the hospital on the same day. The following days and weeks of recovery were very comfortable with the surgical wound healing very neatly.
Professor Singh advised that traditionally a patient could be required to stay up to 3 nights after this type of surgery but Kevin was able to leave on the same day. This is because the surgery is very carefully and precisely performed which causes minimal trauma and greatly reduces any post-operative pain.
At KIMS Hospital we follow a multi-disciplinary team approach for shoulder replacements between the Surgeon, Preassessment Team, Anaesthetist, Theatre Team, Physiotherapist and Ward staff. The Anaesthetist is very important as they utilise a nerve block which gives adequate and appropriate pain relief after surgery so that the patient can comfortably manage pain at home.
POST-OP PHYSIOTHERAPY
Kevin has been having physical therapy at KIMS Hospital too, and his movement and recovery is well ahead of where it is expected to be. Kevin is continuing to do strength and mobility exercises with plans to soon return to the gym and start playing golf again – both of which were not possible prior to the operation.
"Since the surgery, my shoulder mobility has got better and better. I am now able to do all the things I was unable to do for some years prior to surgery such as playing golf… but most importantly I am pain free. I cannot express how relieved I am to have pain free movement back in my shoulder. I know that I am extremely fortunate to have had the expert help of Professor Singh at KIMS Hospital and cannot speak highly enough about his professionalism and kindness."