Rhinoplasty
We work with expert plastic and cosmetic teams who can help you achieve results that are right for you
Consultations for this treatment are available at:
KIMS Hospital or Sevenoaks Medical Centre - you can request your preferred location when you contact us
See our consultants
Prices & payment
Enquiries & appointments
Concerns about the shape or appearance of the nose are very common. A rhinoplasty, commonly called a 'nose job' is a procedure to change the structure of your nose, most often to make it smaller or change the shape. The Consultant will work with you to establish your needs, whether mostly cosmetic or to improve existing health problems, and provide you with an idea of the end results to help you make the best decision for you.
Expert advice around rhinoplasty procedures from specialist teams
If you're considering a cosmetic or plastic surgery, the first step is to book a consultation with one of our specialists. You can choose to have this appointment at KIMS Hospital or Sevenoaks Medical Centre. Your Consultant will need to carry out an examination of your nose and discuss your medical history to determine whether there are any health concerns or symptoms involved and will be able to advise you on what to expect in terms of results and recovery time.
You can see expert consultants and have a range of scans and tests at either one of our facilities below. If you have nose surgery, this will be carried out at KIMS Hospital in Maidstone.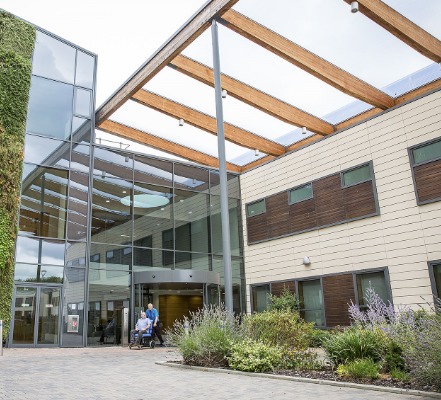 KIMS Hospital, Maidstone
Find out more about the facilities available at KIMS Hospital.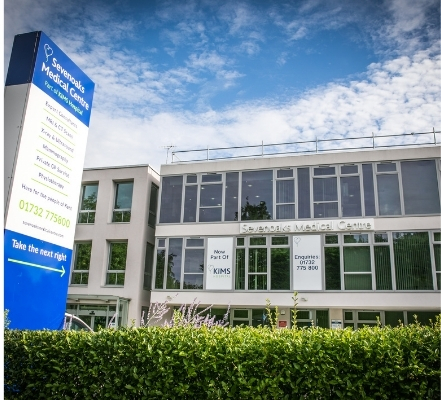 Sevenoaks Medical Centre
Find out more about Sevenoaks Medical Centre, our consulting and diagnostic facility for patients in West Kent.
Prices & payment
Our cosmetic guide prices are exclusive of VAT. In some circumstances, you will be required to pay VAT for your treatment at the standard rate which is currently 20%. For more information, please speak to our enquiries team on 01622 237727.
The above are guide prices only.

Miss Pei-Pei Cheang
Ear, nose & throat (ENT), Cosmetic & plastic surgery
View profile
Where will my nose surgery take place?
Regardless of where you had your initial consultation, all surgical procedures take place at KIMS Hospital in Maidstone. Most outpatient appointments, including follow up appointments with your Consultant, can take place at either KIMS Hospital or Sevenoaks Medical Centre.
What does rhinoplasty surgery involve?
A rhinoplasty procedure is carried out under general anaesthetic and takes 90 minutes to three hours to complete.
There are two approaches to rhinoplasty; open and closed.
With a closed rhinoplasty, your Consultant will make cuts on the inside of your nose and dissolvable stitches will be used.
Open rhinoplasty is often used if the shape of the tip of your nose needs changing. Your Consultant will cut down the centre of the nose to take away cartilage or move it and may also need to break the small bones at the side of the nose and reset them to ensure a good shape once healed. Sometimes an implant or graft is needed to add structure and your Consultant may pack the inside of the nose to stop bleeding or apply a temporary splint to the outside to give extra support.
How long is the recovery from a rhinoplasty?
After the procedure, you will be taken back to your room to rest.
You should be able to return home on the same day as your procedure. For closed rhinoplasty your pack will be removed a few hours after your procedure, before you go home. This might cause a little bleeding, but this is normal.
For open rhinoplasty the dressings will remain on your nose for a few days before they are removed at a follow up appointment.
You should not drive or operate machinery for 24 hours after your operation and make sure you follow the instructions of your medical team. You will need to stay off work for two weeks and should avoid blowing your nose for the first week after the operation. It can take around six months for the nose to fully settle into its final shape.
Can't find the answers you need?
Give us a call on 01622 237727
Make a general enquiry

Appointment enquiry
Our team are on hand to help answer any queries you might have about coming to KIMS Hospital or Sevenoaks Medical Centre. You can use the form below and one of our team will be in touch. Alternatively to speak to a member of our friendly team, please call 01622 237 500 between 8am-8pm Monday to Friday.
If you would like to book an appointment, you can use the form below and one of our team will be in touch.
Alternatively to speak to a member of our friendly team, please call 01622 237 500 between 8am-8pm Monday to Friday.
Please be aware, if you are requesting a diagnostic scan such as an MRI, or CT, you must have a referral from a relevant clinician or Allied Health professional such as a physiotherapist.