Hand therapy
Supporting a variety of conditions and disorders in the hand through a range of non-surgical treatments
Consultations for this treatment are available at:
KIMS Hospital or Sevenoaks Medical Centre - you can request your preferred location when you contact us
Prices & payment
Enquiries & appointments
Our hands are a part of the body that we often take for granted. Over time, strain from posture, our jobs and activities such as sports can lead to problems that cause us pain or affect our everyday function. Hand therapy involves a combination of physical and occupational therapy methods to treat and support a variety of disorders within the hand, from muscle and joint injury to conditions such as arthritis.
Providing you with fast and efficient hand physiotherapy
The first step is to book an appointment with an experienced Hand Therapist, who will be able to evaluate conditions affecting your hands and upper limbs to reach a diagnosis. Our teams at KIMS Hospital and Sevenoaks Medical Centre are here to provide advice around exercise and preventative care and will support rehabilitation if your muscles or joints are overexerted.
You may also be referred to hand therapy following a surgical procedure, to support your recovery by ensuring your post-operative care is as efficient as possible.
You can see expert consultants and book an appointment at either one of our facilities below. If you need a procedure or surgery, this will be carried out at KIMS Hospital in Maidstone.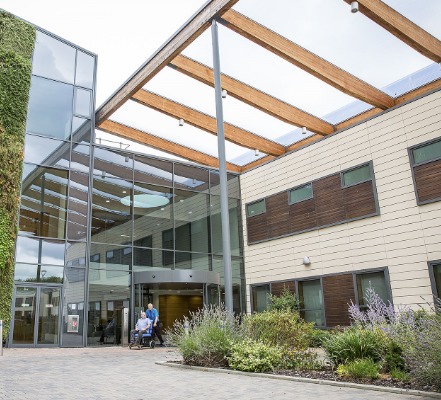 KIMS Hospital, Maidstone
Find out more about the facilities available at KIMS Hospital.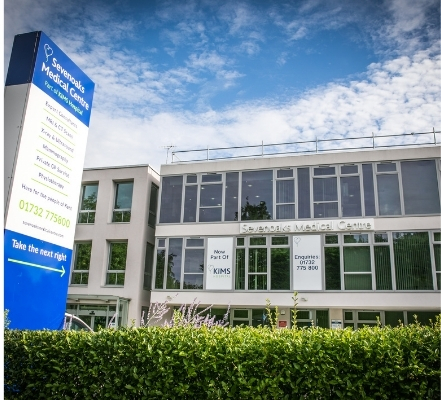 Sevenoaks Medical Centre
Find out more about Sevenoaks Medical Centre, our consulting and diagnostic facility for patients in West Kent.
Prices & payment
The guide price is based on the usual clinical needs of patients. For more information, please see our terms and conditions.
Initial assessment & treatment plan
£79
The above are guide prices only.
Physical therapy at our facilities
We provide a unique physical therapy service, combining physiotherapy, osteopathy, hand therapy, women's health and sport medicine in one department to offer physician-led treatments, individual assessments and recovery plans, all tailored to your needs.
Make a general enquiry

Appointment enquiry
Our team are on hand to help answer any queries you might have about coming to KIMS Hospital or Sevenoaks Medical Centre. You can use the form below and one of our team will be in touch. Alternatively to speak to a member of our team, please call 01622 237 500.
If you would like to book an appointment, you can use the form below and one of our team will be in touch.
Alternatively to speak to a member of our team, please call 01622 237 500.
Please be aware, if you are requesting a diagnostic scan such as an MRI, or CT, you must have a referral from a relevant clinician or Allied Health professional such as a physiotherapist.