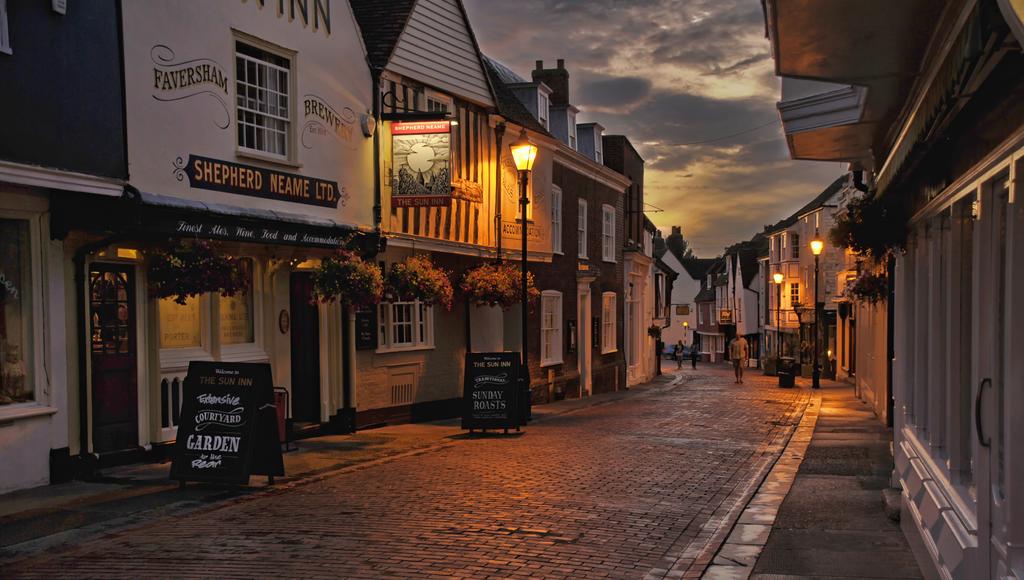 Faversham Clinic
See KIMS Hospital Orthopaedic Consultants at Faversham Health Centre
To make it much easier for patients to access orthopaedic consultants at KIMS Hospital, we now run clinics at Faversham Health Centre. You can enjoy the best of both worlds: have your orthopaedic surgery at Kent's largest independent hospital and your appointments with your consultant just a short distance from your home.
Faversham clinic Consultants

Mr Baljinder Dhinsa
Consultant Orthopaedic Surgeon (Foot & Ankle)
View profile

Mr Daniel Neen
Orthopaedic Upper Limb Consultant
KIMS Hospital & Sevenoaks Medical Centre
View profile

Mr James Smith
Consultant Orthopaedic Surgeon
View profile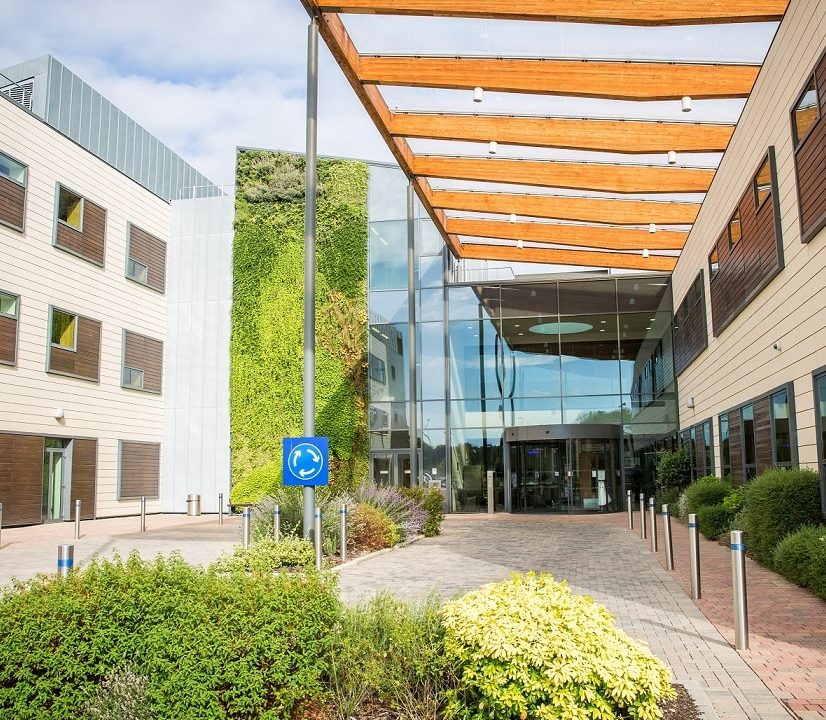 KIMS Hospital
At KIMS Hospital we offer expert care to our patients in a clean, modern and peaceful environment. Our state-of-the-art facilities and innovative technology support a wide range of specialist services, designed with our patients in mind.
72 en-suite bedrooms
17 consultation rooms
5 integrated operating theatres
Comprehensive diagnostic and imaging suite, including MRI and CT
Physical Therapy department with a gym area
Blood test service providing prompt results
Enhanced care facility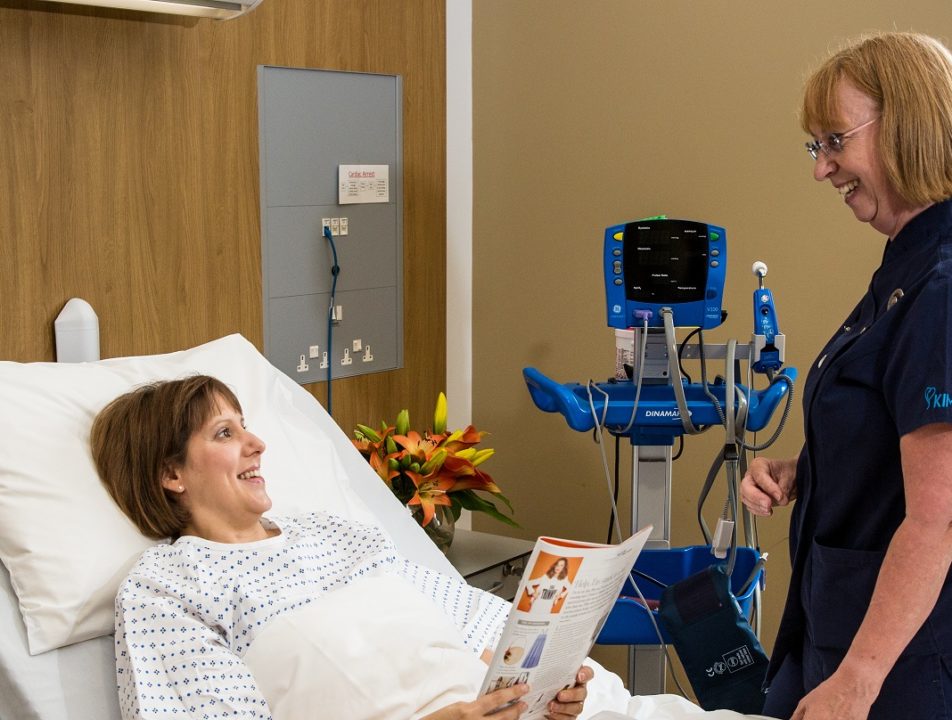 Your room
You'll benefit from your own private bedroom during your stay. Each room has its own en-suite wetroom, designed for easy access and use when you're not at your most mobile, as well as:
Personal television with Freeview
Free in-room telephone calls
Free newspaper
Towels provided daily
Toiletries in wetroom
View of the Kent countryside
Our theatres
We have five fully integrated theatres. Our Theatre Manager was involved in the design and set up of the theatre space at KIMS Hospital which has allowed us to create a highly efficient system. Our patients benefit from this as it minimises the time spent under anaesthetic and in surgery. Our three orthopaedic theatres, all have state-of-the-art laminar flow systems which help to maintain clean air flow and ventilation in the operating theatre during a procedure. This is particularly important for orthopaedic patients as it helps to reduce the risk of infection.
At KIMS Hospital, we are proud to say that our infection rates remain at 0%.*
*no mandatory reports of MRSA, C. Difficle or any other blood stream infection, correct as of April 2017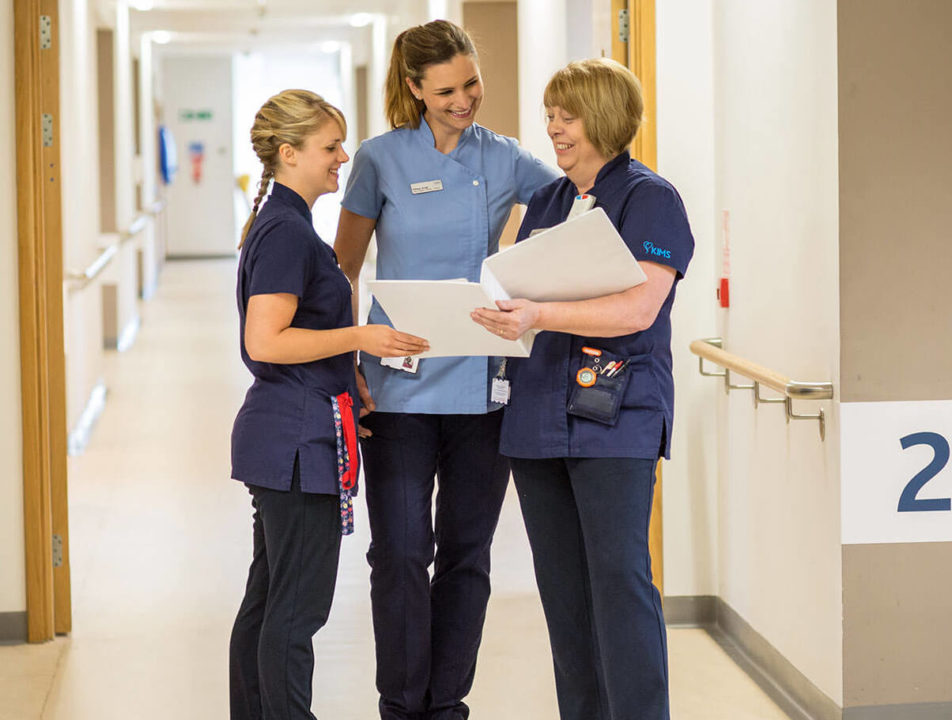 Nursing care
We strive to provide the best possible care for you at every stage, from diagnosis to recovery and our dedicated nursing teams will be with you every step of the way.
Our nurses demonstrate the highest standards of care for every patient and put our core hospital values into practice every day: caring; confident; dynamic; respect; quality; value and integrity.
We make sure that all our nurses are recruited and trained to provide the best possible care ensuring our patient's comfort and recovery is always put first.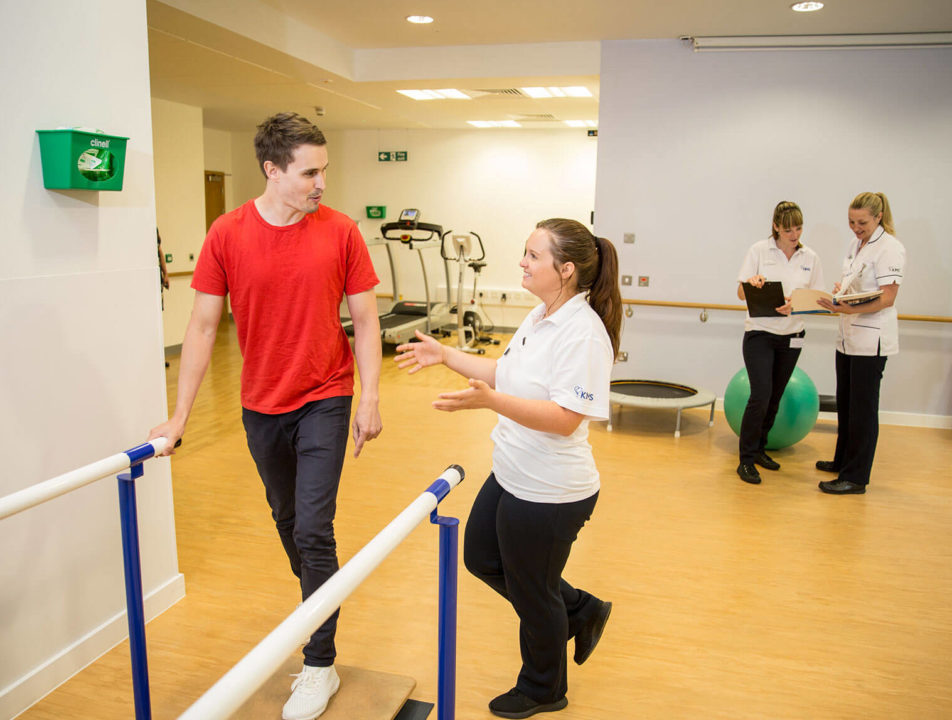 Physical therapy
Our Physical Therapy team will work with you to ensure your recovery is as smooth and as quick as possible. They will develop an exercise plan for you and work through it with you in their on-site gym area.
Where to find us
KIMS Hospital is conveniently located just off junction 7 of the M20 motorway, so you don't have to go into town to find us! Situated close to Maidstone means we have some great transport links so getting to KIMS Hospital couldn't be easier.
We are lucky enough to have two large car parks with free parking, including a number of disabled parking bays close to our main reception. If mobility is an issue there are a number of designated drop-off areas located outside our main hospital buildings including; main reception, Dover Clinic and Physical Therapy.
For directions to Sevenoaks Medical Centre please click here
By car:
KIMS Hospital is located just off junction 7 of the M20 motorway. Take the exit off the roundabout for the A249 to Maidstone, stay in the left-hand lane and at the next roundabout take the turning for Bearsted. The hospital is sign posted from here.
Please note that our official postcode is ME14 5FT. However, for some Sat Navs, you may need to use the postcode ME14 5LH
By train:
Maidstone is served by three railway stations with trains from London and the surrounding areas of Kent. All three stations are within a ten-minute car journey to KIMS Hospital. Although, Bearsted is the closest station to KIMS Hospital, please be aware that there are limited taxi services.
• Bearsted – 1.3 miles
• Maidstone East – 2 miles
• Maidstone West – 2.5 miles
• Maidstone Barracks – 3 miles
By bus:
You can get to KIMS Hospital by bus, take the number 9 or 509 from Maidstone town centre and disembark at the Vinters Park Crematorium stop. For more information, please see the arrival bus schedule here.
Make a general enquiry

Appointment enquiry
Our team are on hand to help answer any queries you might have about coming to KIMS Hospital or Sevenoaks Medical Centre. You can use the form below and one of our team will be in touch. Alternatively to speak to a member of our friendly team, please call 01622 237 500 between 8am-8pm Monday to Friday.
If you would like to book an appointment, you can use the form below and one of our team will be in touch.
Alternatively to speak to a member of our friendly team, please call 01622 237 500 between 8am-8pm Monday to Friday.
Please be aware, if you are requesting a diagnostic scan such as an MRI, or CT, you must have a referral from a relevant clinician or Allied Health professional such as a physiotherapist.