The people caring for you
Our dedicated teams work together as one to care and support you and your visitors while you are with us. Learn more about the people who will be looking after you when you come to KIMS Hospital

One team focused on you
"Wonderful hospital, kind sympathetic staff and beautiful surroundings. My surgeon was fantastic and filled me with confidence and optimism. I couldn't praise KIMS Hospital highly enough"
5* Facebook review
The best care
At KIMS Hospital the 6 C's of nursing are part of our culture across all clinical and non-clinical teams alike.
1. Care
Care is what we do. As a hospital, our primary focus is to carry out the care you need. We care for you as a patient, from your initial consultation through to your treatment and your recovery.
However, just delivering care is not enough. In order to deliver safe, outstanding quality care every member of our team, from administration to consultant must care deeply about you, as a patient, and as a person. It is at this point that care becomes compassion.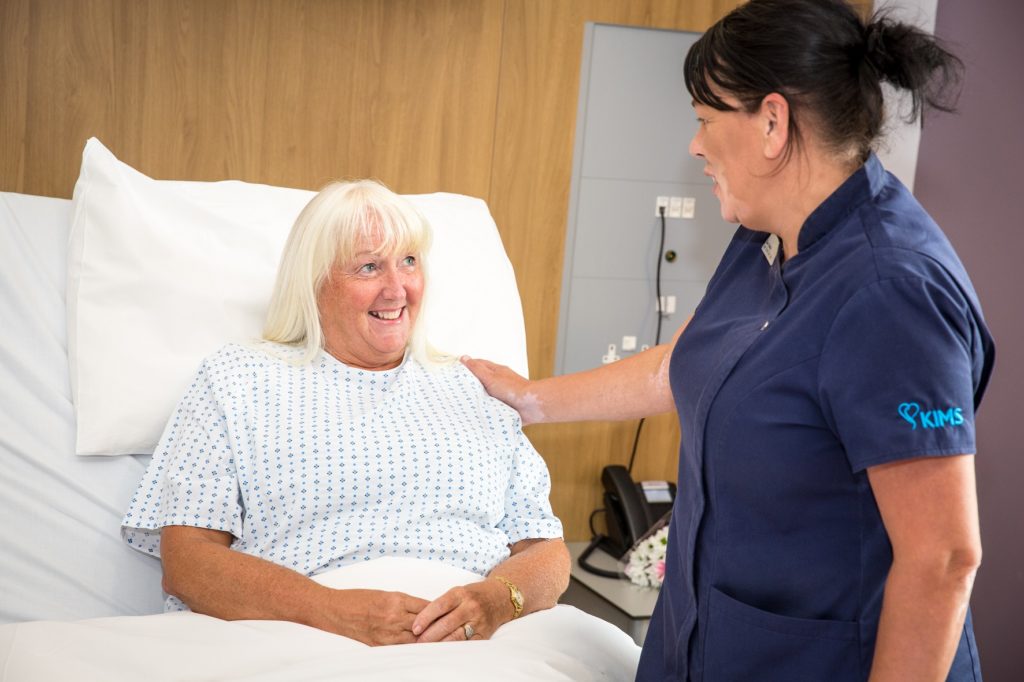 2. Compassion
Each member of the KIMS Hospital team demonstrates compassion through empathy, respect and dignity towards every single patient that is treated at KIMS Hospital. Our team members treat you as an individual, taking the time to get to know you and your unique needs. This applies to our clinical teams of course, but is part of every role of every team member.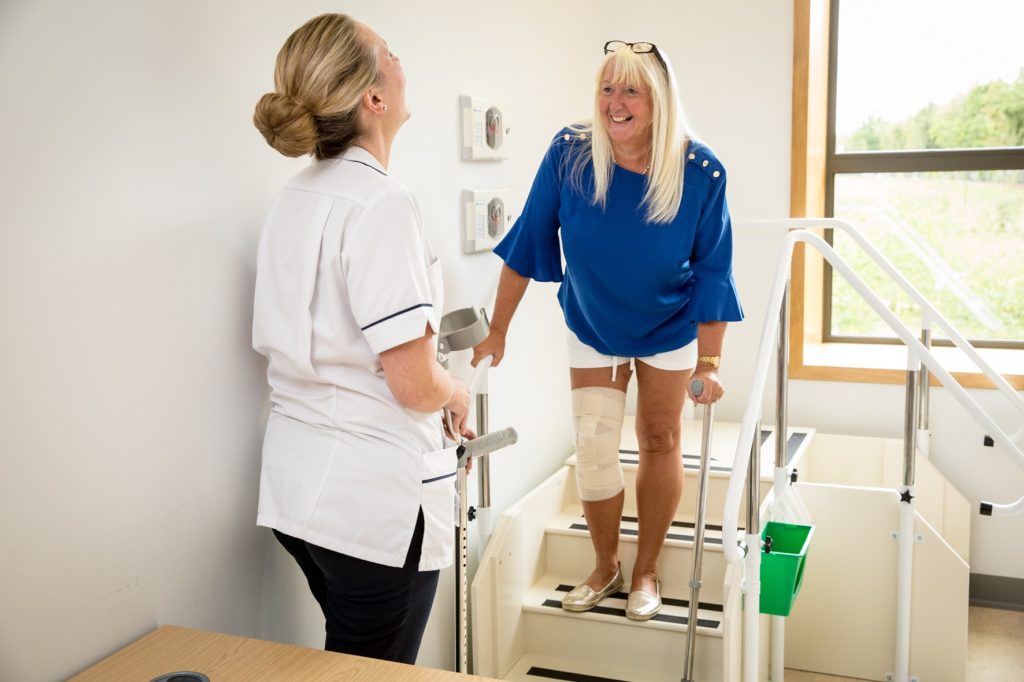 3. Competence
Caring and compassion covered. Now, every member of the KIMS Hospital team must be able to carry out his or her roles with the expertise and knowledge required to deliver safe, outstanding quality care. Our philosophy towards leadership and development ensures that our teams do not stop learning, and our dedicated training team deliver structured, comprehensive training programmes for each individual in our teams.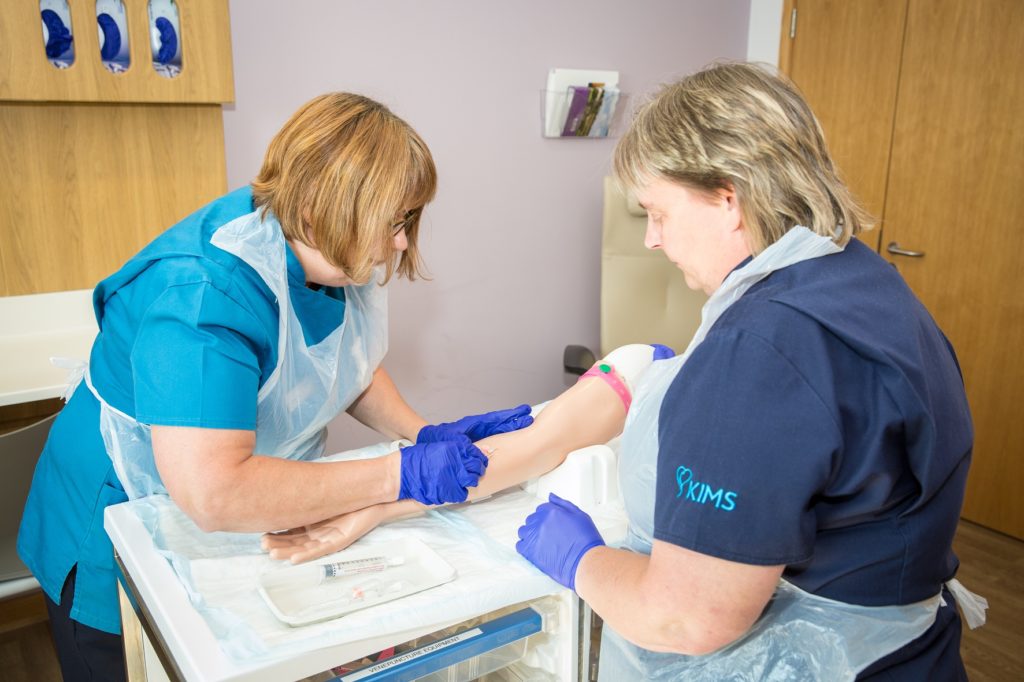 4. Communication
From night shift and day shift handover, to transfer between theatres and the wards, your care is communicated in detail at all times. Our team knows that communication is essential to effective care. Our daily, hospital-wide bed meetings, huddles and team meetings ensure we communicate effectively across all departments and to you, our patient, at all times.
5. Courage
We encourage our teams to speak up, do the right thing and ensure that you, our patient, is at the heart of every decision we make. We know how important it is for our teams to feel free to speak to their superiors about any aspect of your care at any time.
6. Commitment
Our commitment to our patients, our team and the wider Kent community, to deliver safe, outstanding quality care is at the heart of everything we do. As a result of our team adopting this commitment, we embrace a One Team culture – a way of working that we believe makes our hospital unique.
By being open and communicating with our team, we nurture relationships, respect opinions and use their views to help shape our patient's experiences. We want our team to share their knowledge, share our values and believe in what the hospital can achieve. It is this commitment that allows us to deliver safe, outstanding quality care.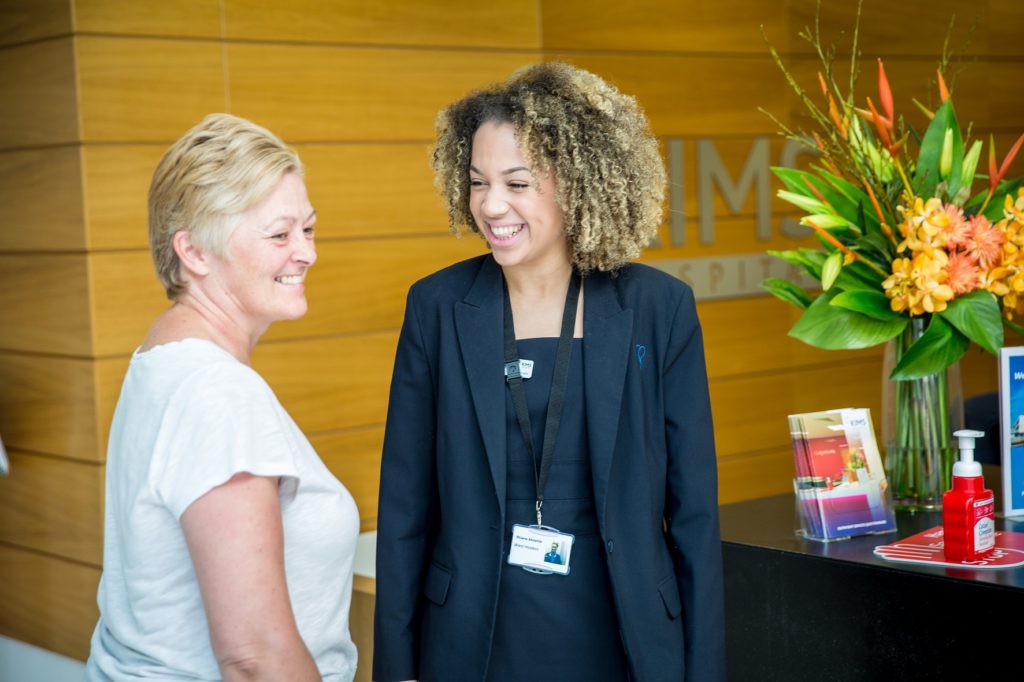 The best expertise
Our clinical teams are made up of highly qualified practitioners, and our management and governance teams are highly experienced with backgrounds in both the NHS and the private sector.
Who's who
At KIMS Hospital everyone wears a name badge, along with varied uniforms as detailed in our Room Guide to help you recognise their specific roles. At any point, if you are not clear on who the team member is, please feel free to ask them to introduce themselves.