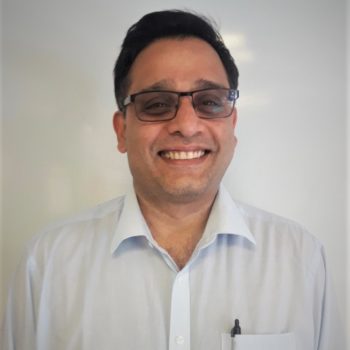 Dr Sandip Banerjee
MBBS (Bom) MD (Respiratory Medicine) MRCP (Respiratory Medicine)
Book an appointment
Respiratory medicine
Available at:
KIMS Hospital & Sevenoaks Medical Centre
Available at:
KIMS Hospital

Sevenoaks Medical Centre
Book an appointment
Download Page
Scans, tests & treatments available
Chest X-ray
Lung function test
NHS Practices
Medway Maritime Hospital
Professional Profile
Dr Sandip Banerjee has been a Respiratory and Sleep Physician since 2014 at Medway Maritime Hospital and now is the Senior Physician Lead within the medical directorate as Clinical Director.
He completed his postgraduate training from the East of England Deanery including a year of specialist training at Cambridge University Hospital and a further 4 years at Papworth Hospital NHS Foundation Trust. He spent 3 years at Papworth Hospital investigating ventilatory failure in Motor Neurone Disease and gained a Doctorate Degree from the University of Hertfordshire.
Dr Banerjee has developed special interests in investigating the breathless patient and working on solutions for patients that have protracted coughs. He has expertise in smoking related lung problems, asthma, bronchiectasis, pulmonary fibrosis, pleural diseases, non-invasive ventilation and sleep disordered breathing.
His clinical approach draws on his strong academic background, with a focus on definitive diagnosis and delivering tailor-made care with a personal touch. He devotes time to explaining the diagnosis and possible treatment options.
He brings over 15 years of experience in respiratory medicine and works closely with other specialists at KIMS Hospital. His secretary is based on site at the hospital, providing a seamless service with regards enquiries, billing and appointments.
Special Interests
Respiratory Medicine
Chronic Obstructive Pulmonary Disease
Integrated care for chronic respiratory conditions
Sleep Medicine
Our team are on hand to help answer any queries you might have about coming to KIMS Hospital or Sevenoaks Medical Centre. You can use the form below and one of our team will be in touch. Alternatively to speak to a member of our friendly team, please call 01622 237 500 between 8am-8pm Monday to Friday.