Men's Health – Prostate Assessment
Know the signs, put your health first Prostate problems are a very common issue in men over 50. Prostates tend to get larger as men get older and this can cause a range of problems that can impact quality of life. Even though prostate enlargement does not always mean you have cancer, it is still […]

Men's Health: Check Yourself
Check Yourself! Testicular cancer is one of the less common cancers in men and mostly affects men between the age of 15 to 49. Even so, it is important to know how to check yourself and to regularly do it. At KIMS Hospital, Men's Health is important to us and we can support with the […]
KIMS Hospital's One Stop Breast Clinic
Our Macmillan Breast Care Nurse Specialist, Lauren Carr, discusses our One Stop Breast Clinic, including who would be suitable to attend, and how she supports patients through their appointment. 

Feeling of something in the throat
Are you experiencing the sensation of having something lodged in your throat, like a persistent lump or an uncomfortable tightness? If so, you might have a condition known as Globus Pharyngeus. This feeling, often referred to as a globus sensation, can be distressing, but understanding its causes and seeking appropriate guidance can help alleviate your […]
Sevenoaks Medical Centre Renews Sponsorship with Sevenoaks Rugby Club for 2023/24 Season
Sevenoaks Medical Centre, part of KIMS Hospital, announces today the extension of its sponsorship of Sevenoaks Rugby Club for the new season. Sevenoaks Medical Centre has been the clubs medical sponsor for the last two seasons providing teams, members and supporters with easy access to scans, tests and treatments close to their home. Sevenoaks Rugby […]
Functional Endoscopic Sinus Surgery
An endoscopic sinus treatment to minimise infections such as chronic sinusitis.
Septoplasty and Reduction of Inferior Turbinates
If you suffer from breathing difficulties, frequent nasal congestion, or a deviated septum (partition wall of the nose), you may benefit from a septoplasty or coblation of inferior turbinates.
Tonsillectomy
A tonsillectomy may improve your quality of life if you are suffering from health issues relating to your tonsils.
Parathyroid surgery (Parathyroidectomy)
Parathyroid issues, such as hyperparathyroidism, can result in a range of health problems that can be alleviated with a parathyroidectomy.
Thyroid surgery (thyroidectomy)
A thyroidectomy can be performed to treat a range of thyroid disorders.

International Nurses Day – The History Behind Our Nurses' Buckles
The 12th May is International Nurses' Day, a day celebrating Nurse's commitment to making a difference to people's lives everyday. In celebration, a group of our Nurses got together to share the history behind Nurse buckles and the memories they formed from their own. "After completing their training, a Nurse would traditionally be given a […]
Spreading the cost of your treatment
KIMS Hospital is now able to offer patients the option to spread the cost of their treatment over 24 to 60 months. We're working with Chrysalis Finance to provide alternative ways to help you pay for your healthcare. You can spread the cost of your treatment with a competitive fixed rate medical loan. Patients who […]

Shoulder pain? Could it be tendonitis?
The shoulder is one of the most complex joints of the body as it's a combination of five joints allowing a 360 degree arc of movement. The shoulder can assume over 1,000 positions making it vulnerable to overuse and injury. Shoulder pain is a common complaint that affects people of all ages which can occur […]
Skin Biopsy
A skin biopsy is a procedure that involves removing a small sample of skin for examination under a microscope. It is a safe and effective way to diagnose a variety of skin conditions.
Learn crucial CPR skills at Sevenoaks Medical Centre on Thursday 23rd March.
Sevenoaks Medical Centre and My Sevenoaks Community are hosting a free community event to teach CPR skills. Knowing how to perform CPR is an important skill that saves lives, and is a skill that everyone should know. Currently less than 10% of people survive an out of hospital cardiac arrest. But CPR can help improve […]
Cryotherapy
Cryotherapy can be used to treat and remove your skin lesion. Skin lesions differ from the surrounding skin, they can also be parts of the skin that form a abnormal growth.

Patient Event: knee replacement surgery webinar with Mr James Young
If you are currently considering knee replacement surgery, then our knee replacement webinar is for you. Led by Consultant Orthopaedic Surgeon James Young, who specialises in knee replacement surgery, it will cover a variety of topics related to the procedure. You will learn about the causes of knee pain, the different types of knee replacement […]
Sevenoaks Rugby Club & Sevenoaks Medical Centre extend their partnership 2022/23
Sevenoaks Rugby Club and Sevenoaks Medical Centre are delighted to confirm that they have agreed to extend their partnership for the new rugby season. Sevenoaks Medical Centre, part of KIMS Hospital, offers patients fast and convenient appointments with expert consultants and access to a range of facilities for scans, tests and outpatient treatments all within a short distance […]
Sevenoaks Medical Centre receives 'Good' rating from Care Quality Commission
We are delighted to announce that Sevenoaks Medical Centre has been rated 'Good' across all areas of its service by the Care Quality Commission (CQC) following a recent inspection. This is the first inspection by the CQC at Sevenoaks Medical Centre since it was acquired by KIMS Hospital in 2020. Deborah Anderson, CQC Registered and […]
Physiotherapy
If you have an illness or injury that is impacting your ability to move or carry out daily tasks, you can rely on KIMS Hospital's physiotherapy team to help.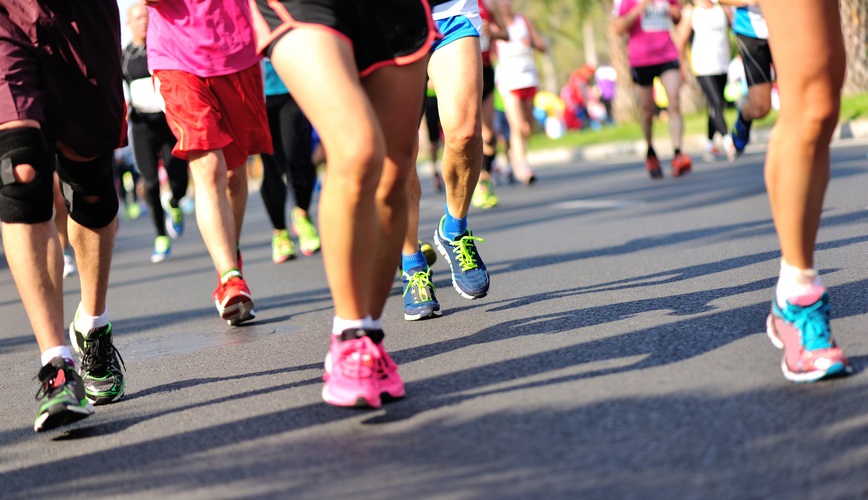 Opening times
Monday: 08:00-20:00
Tuesday: 08:00-20:00
Wednesday: 08:00-20:00
Thursday: 08:00-20:00
Friday: 08:00-20:00
Saturday: 08:00-12:00
Sunday: Closed

Bupa opens new clinic at Sevenoaks Medical Centre
Bupa opens new clinic at Sevenoaks Medical Centre We're delighted to be working with Bupa Health, and have opened a Bupa Health Clinic at our Sevenoaks Medical Centre. The clinics are giving patients access to a range of Bupa's health assessments, including Be.Motivated, Be.Reassured and Be.Ahead. The health assessments give people an in-depth and current […]
Bupa Health Assessments
Personalised Bupa health checks, designed to help you take control of your health and wellbeing.

National Healthy Eating Week – what can you do in a week?
Healthy Eating Week's 10th anniversary takes place this year between 13-17 June. For the last decade, Healthy Eating Week has been helping and inspiring people to lead healthier lives by providing nurseries, schools, universities, workplaces, health centres, communities and individuals with a wide range of free activities and resources. If you want to eat healthily […]