Your cosmetic surgery journey
We believe in providing safe, high quality cosmetic surgery treatments led by expert consultants that are with you every step of the way. Each stage of your journey is designed to give you the best possible experience. Here is what you can expect as a cosmetic surgery patient at KIMS hospital.
1. Booking a consultation
You can call or email our enquiries team who will give you all the information you need about which treatments we offer, guide prices, consultants and appointment times. If you're ready to book a consultation, our team will arrange that for you too. You can book a consultation with one of the cosmetic surgery consultants at either KIMS Hospital or Sevenoaks Medical Centre.
All of the consultants we work with perform your surgery at KIMS Hospital in Maidstone, but you can benefit from having your outpatient appointments at Sevenoaks Medical Centre if you'd prefer, and if your chosen consultant runs clinics there. Just ask our team for more details on each consultant and which locations they work from.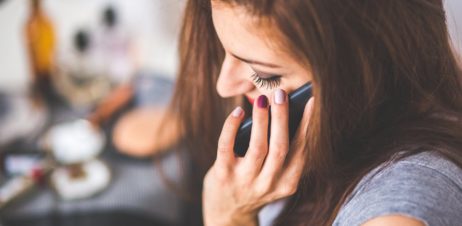 2. Your initial consultation
When you arrive at our main reception, one of our team will check your details and offer you a seat in our outpatient waiting area. Your consultant will come to greet you and escort you to your consultation room.
Your consultant will give you the time you need to explain your reasons for considering cosmetic surgery and will carry out a physical examination. You are welcome to ask for a chaperone to be present for this. Your consultant will then take you through all of the options for your procedure as well as the risks and benefits to help you make the decision that is right for you.
Our website contains more information on the procedures available, and your consultant may be able to provide you with some information sheets too.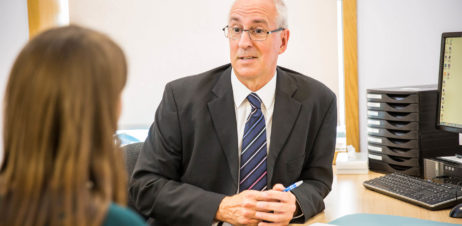 3. Obtaining a guide price
Once your consultant has gone through the details and confirmed that surgery would be a suitable option for you, we will then be able to provide you with a guide price for your procedure.
Your guide price will include costs for your accommodation, care and procedure, your consultant and anaesthetist's fees and your follow up appointments as necessary. Please also be aware of our revisions policy, which you can read here.
Your consultant's secretary or our enquiries team will usually send you your guide price to you a few days after your consultation. If you'd like to get your guide price immediately, you can call our enquiries team after your initial consultation on 01622 237 727 or email enquiries@kims.org.uk.
4. Cooling off period and second consultation
It's important that we give you the time you need to properly consider your options for cosmetic treatment. We will give you a two-week cooling off period before you have a second appointment with your consultant.
During your second appointment, your consultant will answer any more questions you have and go through the risks and benefits of surgery once again. If you decide you would like to proceed with surgery, your consultant will fill out a consent form with you.
You will usually be able to find a suitable date for surgery with your consultant's secretary and your consultant will complete a booking form. The form will be sent to our teams so that we can arrange your pre-assessment and your treatment and send you your quote in writing. You can read more about the self-pay process here.
5. Holistic assessment
Within the cosmetic surgery pathway at KIMS Hospital, we adopt a holistic approach to your wellbeing by not only focusing on your physical experience, but your emotional and psychological experience of undergoing surgery too.
The appointment offers an opportunity to explore your expectations and motivation for surgery, as well as talk through the emotional and/or social reasons for surgery and discuss the post-operative adjustment process including work, family and future well-being in a non-judgmental space.
We are proud to offer a holistic assessment before your cosmetic surgery at KIMS Hospital and people that have received this support say that it has helped them emotionally prepare for surgery, focusing on realistic expectations and coping with the recovery process.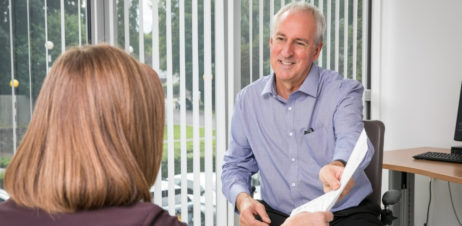 6. Pre-assessment appointment
It is important that we check everything is ok prior to your operation and carry out some tests in preparation.
Your pre-admission medical assessment is also a good opportunity to ask any questions about coming into hospital. You can also inform your nurse of any requirements you may have, so that we can provide the adjustments to make your visit as safe and comfortable as possible.
Some pre-assessments can be carried out at Sevenoaks Medical Centre, which is more convenient if you're closer to Sevenoaks.
Occasionally, a pre-assessment may pick up additional clinical needs that can alter the price of your procedure. This isn't common, but if you do require extra care, we will write to you with a final fixed price.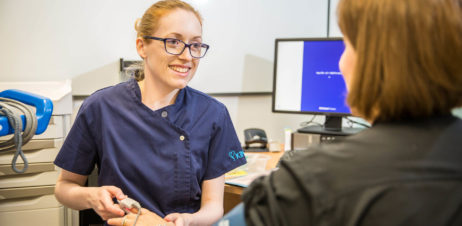 7. Your stay with us
Before you come in for treatment, we will send you your patient guide to make sure you are well prepared prior to your admission.
When you arrive at KIMS Hospital, we will check you in and one of our porters will take you to the ward and show you to your private bedroom, taking time to explain the features in the room.
Your consultant will visit you before your treatment to mark up the operation site, re-verify your consent form with you and give you the opportunity to ask any final questions. You will also meet your anaesthetist before the procedure.
After your treatment, our dedicated nursing team will look after you, and your consultant will visit you after your surgery. Depending on the procedure you are having, you will have dressings changed just before you go home.
8. Follow up appointments
We will invite you back into KIMS Hospital or Sevenoaks Medical Centre a week after you get home to have your dressings changed again and the site of your surgery checked to make sure everything is healing well.
You'll also have regular follow-up appointments with your consultant at appropriate intervals for your procedure, until your consultant feels you are ready to be discharged.
Make a general enquiry

Appointment enquiry
Our team are on hand to help answer any queries you might have about coming to KIMS Hospital or Sevenoaks Medical Centre. You can use the form below and one of our team will be in touch. Alternatively to speak to a member of our friendly team, please call 01622 237 500 between 8am-8pm Monday to Friday.
If you would like to book an appointment, you can use the form below and one of our team will be in touch.
Alternatively to speak to a member of our friendly team, please call 01622 237 500 between 8am-8pm Monday to Friday.
Please be aware, if you are requesting a diagnostic scan such as an MRI, or CT, you must have a referral from a relevant clinician or Allied Health professional such as a physiotherapist.