Sevenoaks Medical Centre, part of KIMS Hospital
Sevenoaks Medical Centre is part of KIMS Hospital, Kent's largest independent hospital. Now as a patient in Sevenoaks, you can get seamless access to safe, outstanding quality healthcare, including expert consultants, and effective treatment and surgery without the need to travel into London.
We've outlined the typical patient journey to give you an example of what you might expect as a Sevenoaks Medical Centre and KIMS Hospital patient.
Booking an appointment
You can call 01732 775 800 to speak to our enquiries team. Our team have access to appointment availability across both our locations, and can offer you the appointment that's most convenient to you. Not all of the consultants we work with run clinics from Sevenoaks Medical Centre, so please check our consultant directory or ask our team if you have a specific consultant in mind.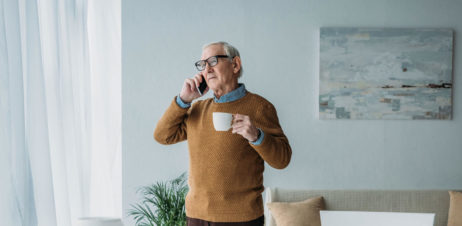 Consultations, scans and tests
On arrival at Sevenoaks Medical Centre, you will be greeted by one of our friendly reception team who will confirm your appointment and then ask you to fill in a registration form.
Your consultant will greet you to take you into the consultation room for your appointment.
Sevenoaks Medical Centre has its own in-house imaging department with access to MRI, CT, Ultrasound and X-Ray, so if you need a scan, your consultant can arrange for that to be done at Sevenoaks Medical Centre. In some cases, it might be possible for you to have your scan during the same appointment.
We also offer a range of other tests including blood tests and cardiology tests like ecg and echocardiograms.
If your consultant recommends a surgical procedure, this will be carried out at KIMS Hospital. Our team will give you all the information you need about your procedure and care with us.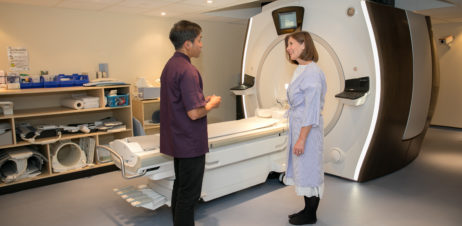 Pre-admission assessment
As part of your care with us, we will usually ask you to come in for an appointment ahead of your treatment. Our Sevenoaks Medical Centre nurses are able to carry out all of the tests and measurements for your pre-assessment.
It is important that we check everything is okay prior to your operation. If your pre-assessment identifies the need for further review, then we might ask you to come to KIMS Hospital for further checks.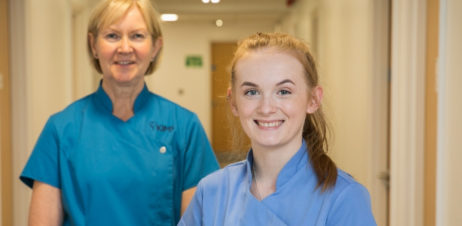 Your treatment at KIMS Hospital
Our aim is to provide you with a seamless and enjoyable patient experience. When you join us as a patient at KIMS Hospital, you'll enter the same modern and comfortable environment that you're used to at Sevenoaks Medical Centre. Every stage of your journey is designed to give you the best possible experience.  Our friendly teams and your expert consultant will be with you every step of the way.
When you're admitted to the ward before treatment, your consultant will visit you to check in with you, confirm your consent to be treated and answer any last questions you have in preparation for your surgery or treatment.
You can read more details about treatment at KIMS Hospital on our KIMS Hospital patient journey page
Discharge and aftercare
Your treatment's been carried out and you're already on your way to recovery. Our team will continue to care for you throughout the rest of your journey, both at KIMS Hospital, and for your follow-up appointments at Sevenoaks Medical Centre.
We want to ensure you are recovering well from your treatment and have the support you need. If you have received a general or spinal anaesthetic, a member of the nursing team will carry out a follow-up call around 48-72 hours after your discharge to check your wellbeing and recovery.
Our team will also give you a phone number to ring if you have any questions or concerns after your procedure.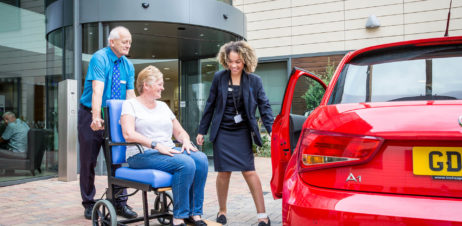 Post-op follow-up appointments
Depending on your procedure, you might need to come in to have your dressings changed and surgery site checked. These appointments, as well as post-op follow-up appointments with your consultant can all be carried out at Sevenoaks Medical Centre.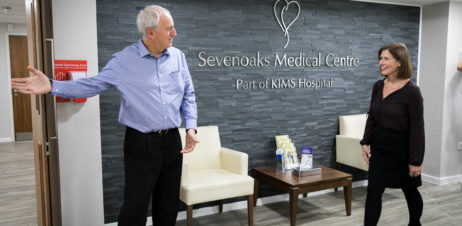 Physical Therapy
For some procedures such as hip and knee replacements, it is recommended that you have physical therapy sessions for a number of weeks after your procedure. These will be offered to you at Sevenoaks Medical Centre too if you'd find that more convenient.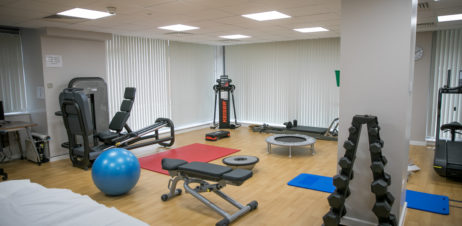 Make a general enquiry

Appointment enquiry
Our team are on hand to help answer any queries you might have about coming to KIMS Hospital or Sevenoaks Medical Centre. You can use the form below and one of our team will be in touch. Alternatively to speak to a member of our friendly team, please call 01622 237 500 between 8am-8pm Monday to Friday.
If you would like to book an appointment, you can use the form below and one of our team will be in touch.
Alternatively to speak to a member of our friendly team, please call 01622 237 500 between 8am-8pm Monday to Friday.
Please be aware, if you are requesting a diagnostic scan such as an MRI, or CT, you must have a referral from a relevant clinician or Allied Health professional such as a physiotherapist.