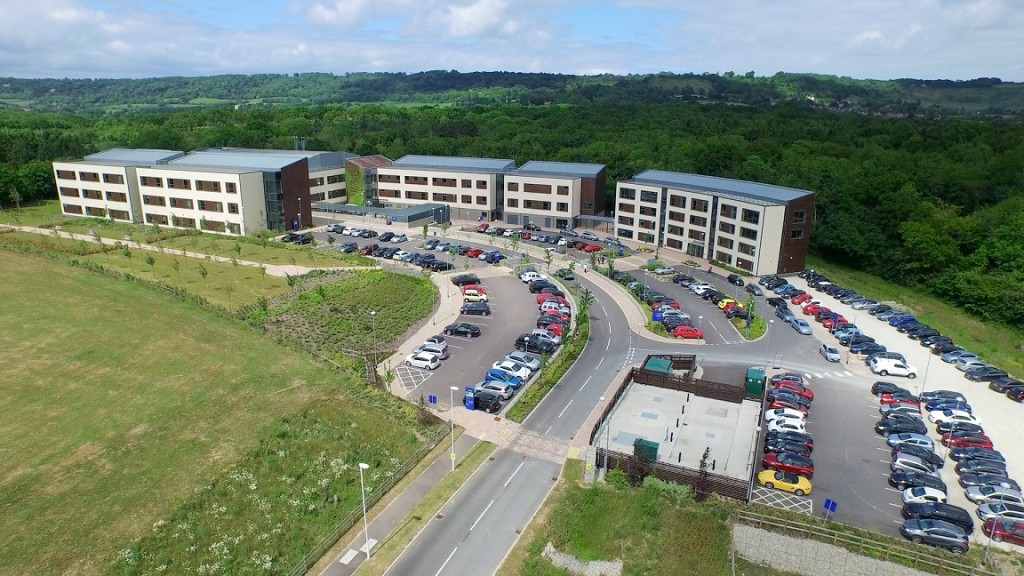 Keeping you safe at KIMS Hospital
Updated 14th September 2021
The safety of our patients, staff and the consultants we work with is our priority.
KIMS Hospital will continue to follow Guidance from NHS England where patients, staff and visitors must continue to wear face coverings and maintain social distancing in healthcare settings. You can read more about this here.
We are closely monitoring guidance from the Department of Health and Public Health England with a focus on;
Patient Safety
Staff & Consultant Safety
Safety of our Premises
Our spacious outpatient facilities, large, private inpatient bedrooms, and generously sized wards and operating theatres allow plenty of room to keep you separated from others. And with plenty of free parking in a quiet countryside environment, we are well suited to provide a safe and comfortable experience, without the need to travel into London.
Infection Prevention & Control
We have always placed infection prevention and control (IPC) at the heart of good and safe clinical practice and we are proud of our excellent record on keeping our hospital free from infection. To ensure we continue to meet our exacting standards, we employ a full-time Infection Prevention and Control Lead Nurse.
Please Remember: If you or anyone in your household shows symptoms of COVID-19, do not come to hospital, stay at home and follow the guidance available at https://www.gov.uk/coronavirus 
---
Additional Safety Measures
We have put some new measures in place to remain as safe as possible during the COVID-19 Pandemic.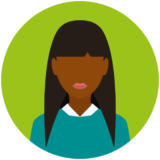 Best hospital experience I've ever had & with the Covid-19 situation as it is, I was amazed with the standard of service. You work so hard. I am very impressed. I'd like to come again if circumstances deem it appropriate

Recent Patient – July 2020
I was referred by my GP to an NHS hospital in March but due to Covid-19 I was told that I would have a very long wait for an appointment. I decided to self-fund as I was worried my condition could get worse. Luckily KIMS were able to see me at short notice. They had extra measures in place to control any spread of infection but they still had the same high level of care. The consultant explained everything clearly and put my mind at ease and the nurses were caring and friendly. I would highly recommend anyone to have treatment at KIMS Hospital.

Recent Patient – June 2020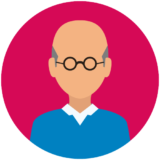 In these times during Covid-19, this hospital has been absolutely great ! From start to finish

Recent Patient – May 2020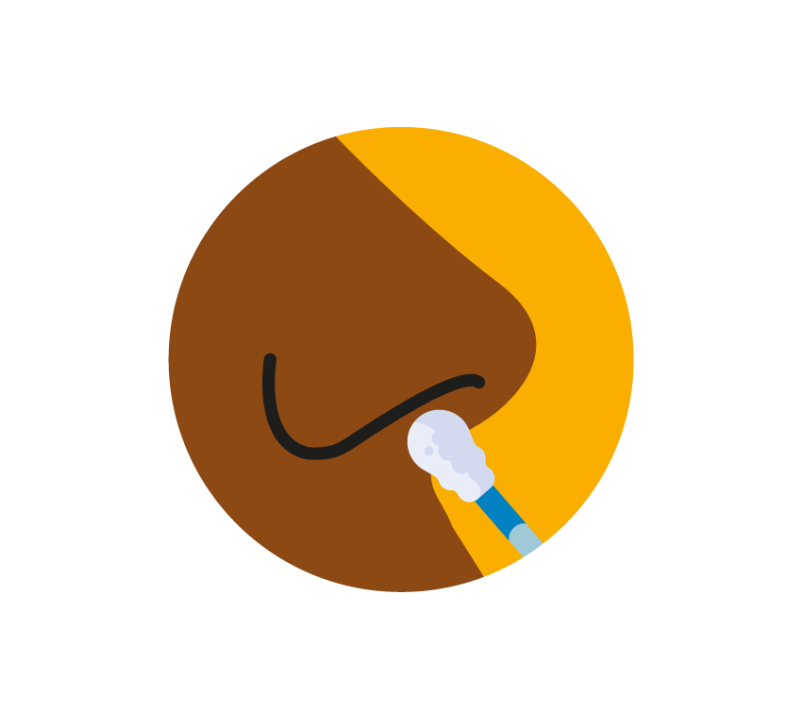 COVID-19 testing
At KIMS Hospital, we only admit patients for conditions unrelated to COVID-19. We've set up testing for patients and staff.
Patient testing & self-isolation
If you're coming to us as an inpatient we'll be asking you to self-isolate for either 3 days or 14 days before your procedure. The length of time you'll need to self isolate for will depend on the procedure you are having and any health risk factors you might have. Your consultant will discuss this with you, make an assessment and agree the self-isolation period with you. You'll be able to ask any questions during your consultation.
We'll also ask you to be swabbed and tested via our drive-through swabbing facility 72 hours before you come in.
If you test positive for COVID-19, we won't be able to admit you for your procedure. We will however reassess you for a future booking. We will provide you with more detail about where to get support if you have a positive result.
Staff testing
All of our staff are tested twice per week for COVID-19. If any staff member tests positive for the virus we will manage them according to national guidance.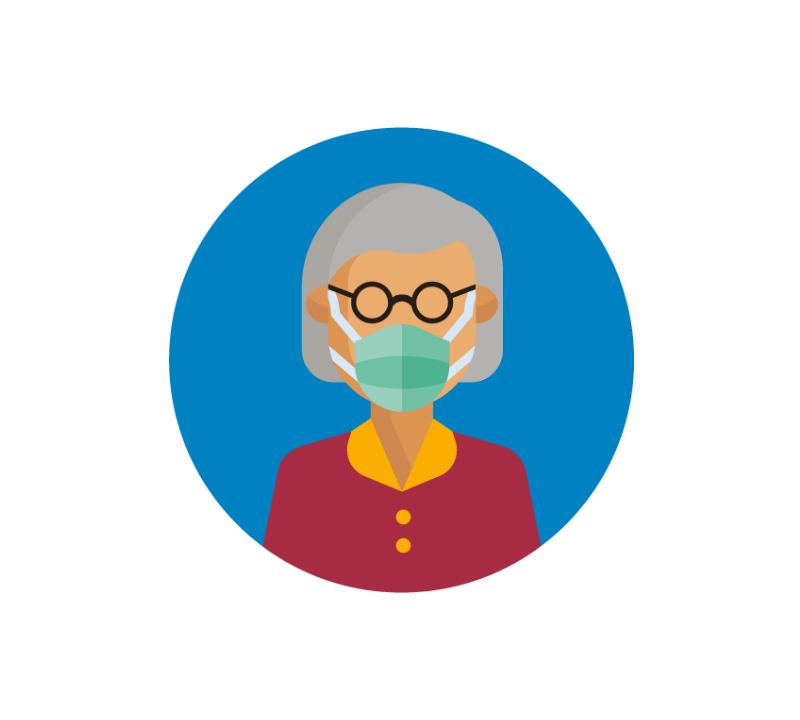 Wearing a face covering
In line with Government recommendations, we're asking you to wear a face covering at all times whilst on site to help reduce the spread of COVID-19.
A face covering does not need to be a clinical face mask. It could be a scarf or a home-made mask that covers your nose and mouth.
Please bring your own face covering if you have one. If you do not have one available when you arrive, please speak to a member of the team before you enter the building and we will provide you with one. Please note we only have adult size masks available.
There are some exceptions, so if you feel you cannot safely wear a face covering when you come to hospital, please call us to discuss on 01622 237 500.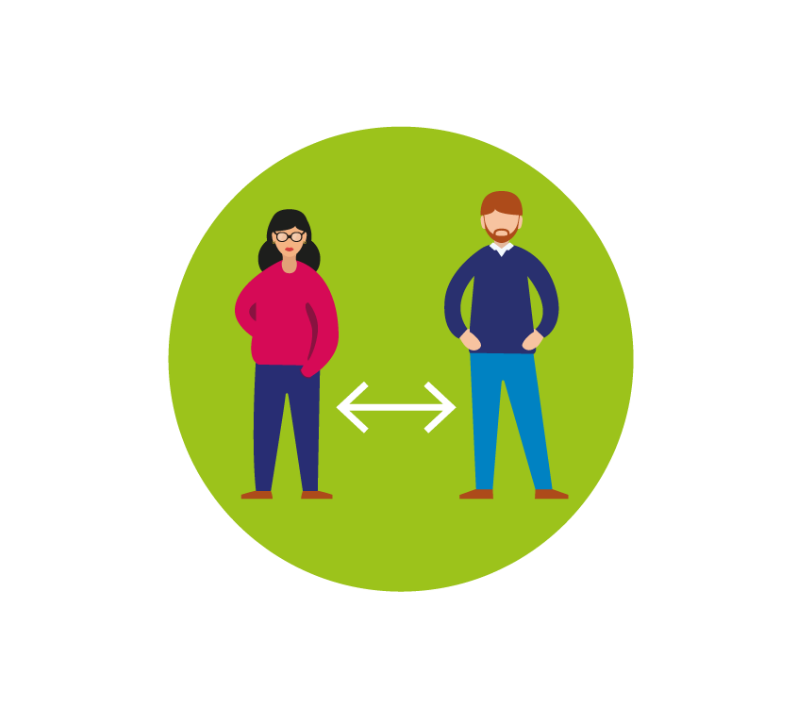 Social distancing
We are continuing to follow the two-metre social distancing rule throughout the hospital.
Our signs and markings will help guide you around, and show you where you can safely sit and stand. If you are unsure at any point please ask a member of our team for help.
We've made some changes to our arrival processes to make sure we keep queues to a minimum. We'll be asking you to wait in your car before called in for your appointment, and for you to enter the hospital alone if possible. Your appointment letter will contain all the information you need about how to arrive at the hospital safely.
To help with social distancing, visitors aren't permitted at the moment.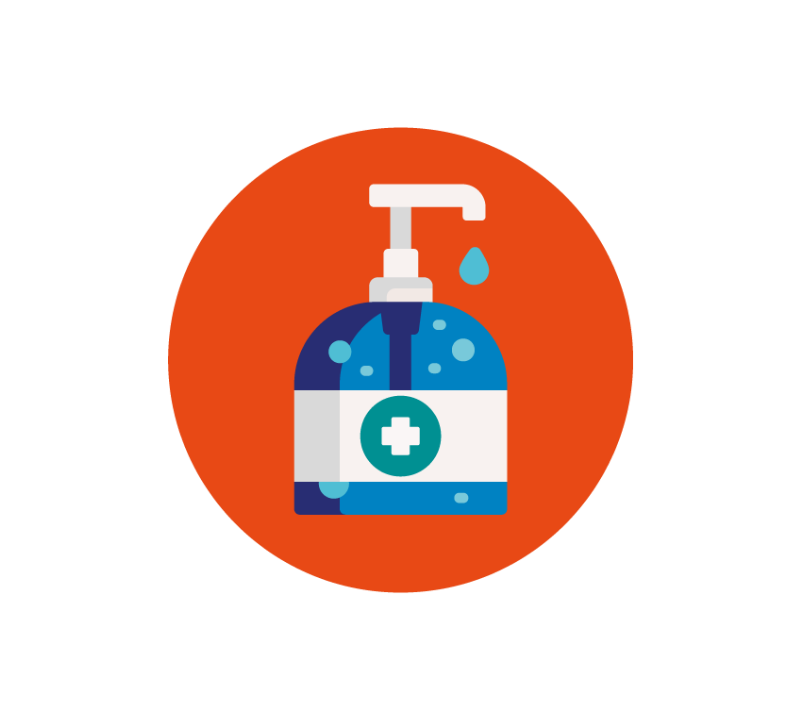 Hand Hygiene
It's important to maintain good hand hygiene to help prevent the transmission of infection. We've placed extra hand sanitiser at our entrances and other key locations around the hospital. Please use them wherever you see them.
Please also continue to wash your hands thoroughly when you have the opportunity.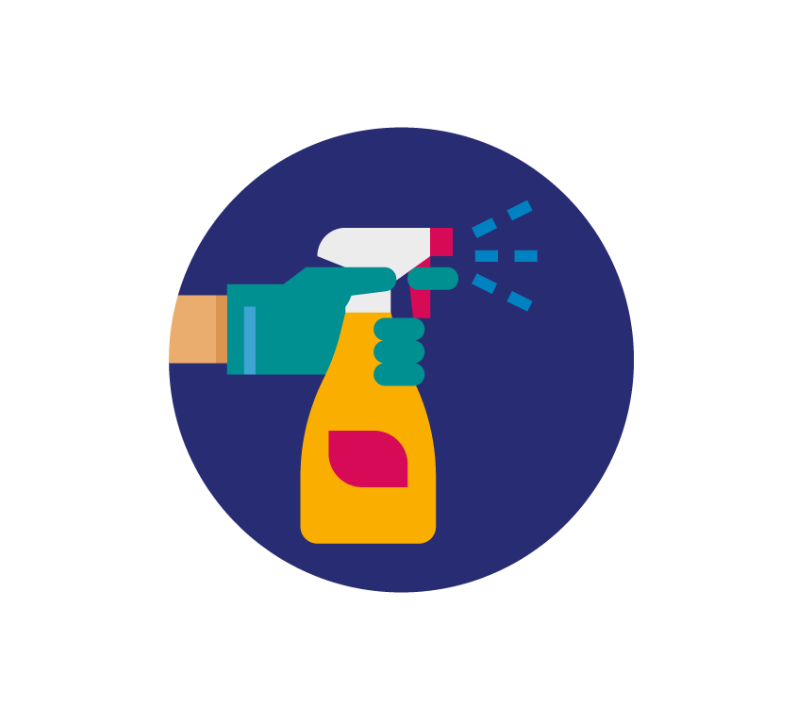 Additional Cleaning
We've always held the very highest standards for hygiene and cleanliness. We've increased the frequency of cleaning of key areas throughout the hospital including door handles, lifts, banisters and other high contact surfaces.
We are also cleaning our outpatient consulting and treatment rooms between every appointment, with a deep clean at regular intervals throughout the day.
Screens and Barriers
We've put up screens and barriers at all of our reception desks throughout the hospital to keep you and our staff safe. Some areas of the hospital will have cordoned off areas, or markings that show where you should stand and wait.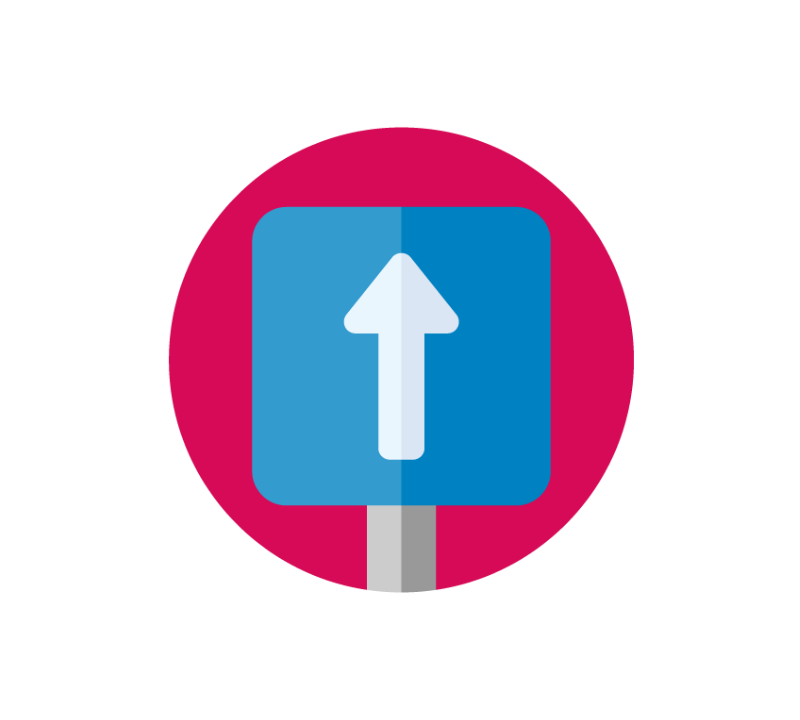 One-way system
To help manage the flow of people through the hospital, we've introduced a new one way system in some corridors. This helps us to reduce the number of times people pass each other.
Where corridors are wide enough, we've marked out clear areas for you to keep left and right when walking around the hospital. Our staff will always give you the space you need to safely pass.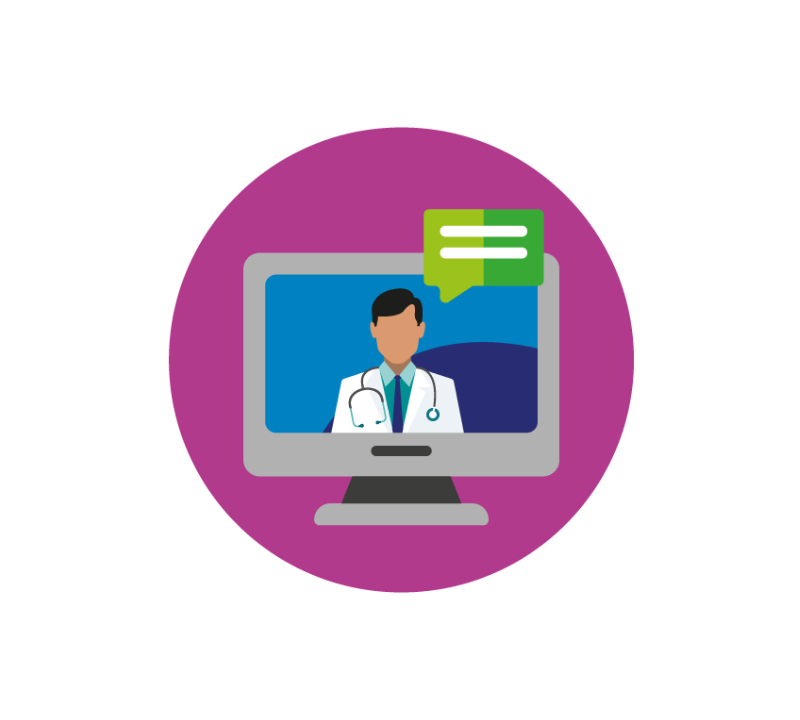 Virtual consultations
To help reduce the number of patients in the building at any one time, we are offering our patients the opportunity to have their appointment by video or telephone where appropriate. You can speak to our friendly enquiries team about virtual consultations by calling 01622 237 727 or emailing enquiries@kims.org.uk
Make a general enquiry

Appointment enquiry
Our team are on hand to help answer any queries you might have about coming to KIMS Hospital or Sevenoaks Medical Centre. You can use the form below and one of our team will be in touch. Alternatively to speak to a member of our team, please call 01622 237 500.
If you would like to book an appointment, you can use the form below and one of our team will be in touch.
Alternatively to speak to a member of our team, please call 01622 237 500.
Please be aware, if you are requesting a diagnostic scan such as an MRI, or CT, you must have a referral from a relevant clinician or Allied Health professional such as a physiotherapist.