Scans, tests & treatments available
ACL reconstruction
Knee arthroscopy
Knee pain
Knee replacement surgery
Mako SmartRobotics Total Knee Replacement
Partial knee replacement
NHS Practices
King's College Hospital NHS Foundation Trust
Professional Profile
Mr Paul Gill studied medicine at St George's Hospital Medical School, London.  He undertook orthopaedic specialist training on the South East Thames Training Programme which included placements at the London Teaching Hospitals of Guy's, St Thomas' and King's College Hospital.
He then completed a one year fellowship in knee and sports surgery at SPORTSMED.SA in Adelaide, Australia which included treatment of elite athletes. In 2002 he returned to England to take up his post as Consultant Orthopaedic and Knee Surgeon.
Mr Gill is an experienced Knee Surgeon undertaking all aspects of knee surgery with a particular emphasis on optimum rehabilitation; many knee conditions can be treated without the need for surgery.  He is widely published with a number of papers in peer reviewed journals.
Special Interests
Knee surgery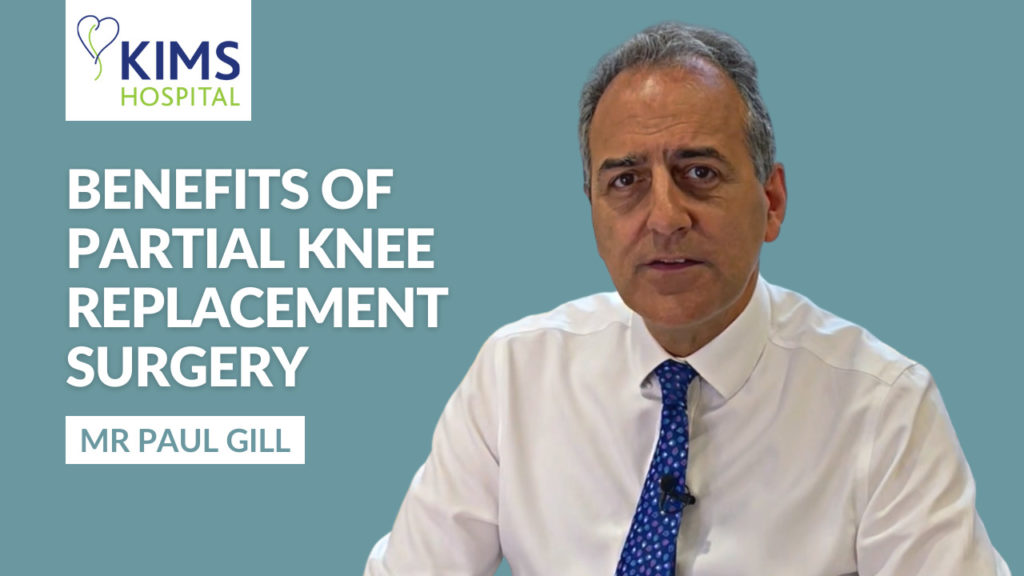 Mr Paul Gill
Partial Knee Replacement Surgery
Watch video
Our team are on hand to help answer any queries you might have about coming to KIMS Hospital or Sevenoaks Medical Centre. You can use the form below and one of our team will be in touch. Alternatively to speak to a member of our friendly team, please call 01622 237 500 between 8am-8pm Monday to Friday.