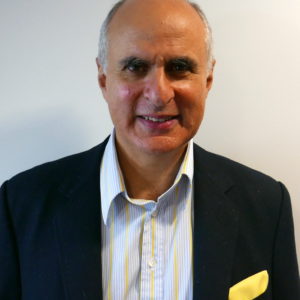 Mr Dimitri Yanni
MB,BS London - Guy's, FRCS (England), FRCS (Edinburgh), FRCS (Orthopaedics)
Book an appointment
Orthopaedic Upper Limb Consultant
Available at:
KIMS Hospital & Sevenoaks Medical Centre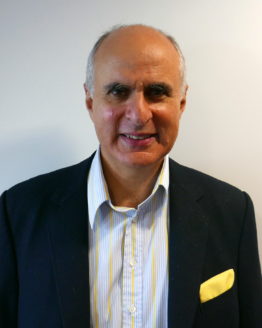 Available at:
KIMS Hospital

Sevenoaks Medical Centre
Book an appointment
Download Page
Scans, tests & treatments available
Elbow replacement
Hand surgery for carpal tunnel syndrome
Release of a stiff elbow
Rotator cuff surgery
Shoulder arthroscopy surgery
Shoulder pain
Shoulder replacement surgery
Wrist arthroscopy
Professional Profile
Mr Dimitri Yanni studied medicine at Guy's Hospital Medical School and graduated in 1983. Subsequently he trained in Orthopaedics, including trauma, hand, elbow and shoulder surgery on the South East Thames training programme through Guy's and St Thomas' Hospitals as well as the peripheral hospitals in the south east where he served both as a registrar and senior registrar.
Mr Yanni did his fellowships at the Derbyshire Royal Infirmary Pulvertaft Hand Unit and in a National Orthopaedic Hospital at Cappagh Dubliun. He is a founding member of The British Elbow and Shoulder Society (BESS) as well as the European Wrist Arthroscopy Society (EWAS).
During his career, Mr Yanni gained distinctions which include "Surgeon in Training Medal" awarded by the RCS Edinburgh, The BOTA Travelling Fellowship and the Rayne Institute Orthopaedic Prize, which he was awarded twice. He was appointed as Consultant Orthopaedic Surgeon at the Bromley Group Hospitals in 1994.
Mr Yanni provides a comprehensive service in shoulder, elbow and hand surgery which includes joint replacements and a strong focus on arthroscopic (keyhole) surgery.
More information about Mr Yanni can be found on his website www.mryanni.co.uk
Special Interests
Arthroscopic (keyhole) shoulder, elbow and hand surgery.
Reviews
Our team are on hand to help answer any queries you might have about coming to KIMS Hospital or Sevenoaks Medical Centre. You can use the form below and one of our team will be in touch. Alternatively to speak to a member of our friendly team, please call 01622 237 500 between 8am-8pm Monday to Friday.