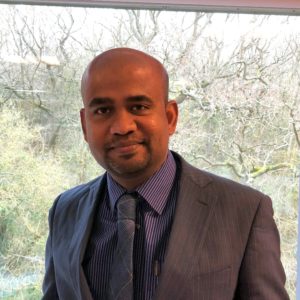 Dr Siva Sivappriyan
MBBS (Hons) FRCP (UK), (Diabetes & Endocrinology)
Book an appointment
Consultant in Diabetes and Endocrinology
Available at:
KIMS Hospital & Sevenoaks Medical Centre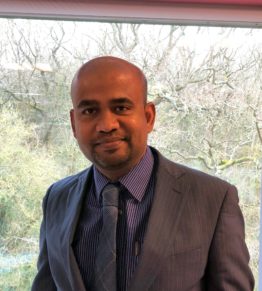 Available at:
KIMS Hospital

Sevenoaks Medical Centre
Book an appointment
Download Page
NHS Practices
Maidstone Hospital, Maidstone & Tunbridge Wells Hospitals NHS Trust
Professional Profile
Dr Sivappriyan is a leading Consultant Physician in Diabetes and Endocrinology and Honorary Senior Lecturer at Kings College London. After qualifying undergraduate degree with Honours, he completed his junior doctor's rotation in Sheffield, Edinburgh, and his specialist registrar training in London at Royal Free & University College London hospitals.
He has been working as a substantive consultant at Maidstone and Tunbridge wells hospital since 2014. He provides specialist care on all aspects of endocrinology and diabetes.
He has been a college tutor for the Royal College of physicians and training the future generation of doctors.
He is also the departmental lead for the diabetes and endocrinology department. He is also the lead Physician at Maidstone hospital.
He aims to provide patient-centred care and ensure the patients get a comprehensive review of the other medical issues while getting treated for diabetes or endocrine problems. He has received extensive positive feedback from patients about the care he has provided.
As a diabetes specialist, he provides treatment to improve cardiovascular outcomes (prevent stroke /heart attack/kidney failure) and help with weight. He also offers the latest technology available in diabetes.
He helps the patients to get the right hormone balance and can provide specialist advice on all hormone-related problems.
He has also published in National and international journals and well-known expert speaker nationally and internationally.
Assessment, tests & treatments offered
Thyroid – Nodule, Hashimoto's, Grave's, Hypothyroidism
Diabetes hypoglycaemia prediabetes
Hormonal problems hypogonadism testosterone libido
Parathyroid & Calcium
Pituitary prolactin cortisol
Polycystic ovarian syndrome
Osteoporosis
Metabolic syndrome, Hypertension fatty liver
Endocrinology problems in cancer patients
Lipid and cholesterol problems
Tiredness sweating dizziness
Long Covid
Special Interests
Thyroid, Parathyroid, Pituitary, Diabetes, Complex diabetes Lipid problems, Hypogonadism, PCOS , Osteoporosis, Endocrinology problems in cancer patients, Insulin treatment, Calcium problems, General medical problems like tiredness, sweating, alopecia, Cardiovascular risk reduction, Pregnancy related endocrine and diabetes disease
Our team are on hand to help answer any queries you might have about coming to KIMS Hospital or Sevenoaks Medical Centre. You can use the form below and one of our team will be in touch. Alternatively to speak to a member of our friendly team, please call 01622 237 500 between 8am-8pm Monday to Friday.