"Thank You" from Maidstone & Tunbridge Wells NHS Trust's Medical Director
Blog
Health
News
27th April 2020
Enquiries & appointments
Dr Peter Maskell, Medical Director at Maidstone & Tunbridge Wells (MTW) NHS Trust visited KIMS Hospital on Tuesday 21st April, to personally thank our staff for our fast and professional response supporting MTW during the COVID-19 pandemic.
At KIMS Hospital, we have postponed all our non-urgent treatments and surgeries to ensure we provide essential support for the NHS whilst they focus on COVID-19. This has included welcoming members of the MTW clinical team to work with us at KIMS Hospital.
Dr Maskell, who was accompanied by our Chief Nurse, Jackie Groom and CEO, Simon James, spent time on our wards meeting team members who are caring for MTWs patients.
Dr Maskell said: "It has been a pleasure visiting KIMS Hospital to thank staff caring for our patients. I'm so impressed to see so many positive and smiling faces around the hospital. It's not an easy time for any of us, but especially our healthcare workers. Thank you all for your dedication and support and for making me so welcome during my visit."
Jackie Groom, KIMS Hospital's Chief Nurse said: "I'm delighted that Peter has had the opportunity to see first-hand, how our teams are working together to provide safe outstanding care for patients. Peter's visit was a great morale booster for everyone here at KIMS Hospital. I'm delighted that we are able to support MTW during these challenging times and I'm grateful to Peter for him spending time with us. We look forward to welcoming Peter back!"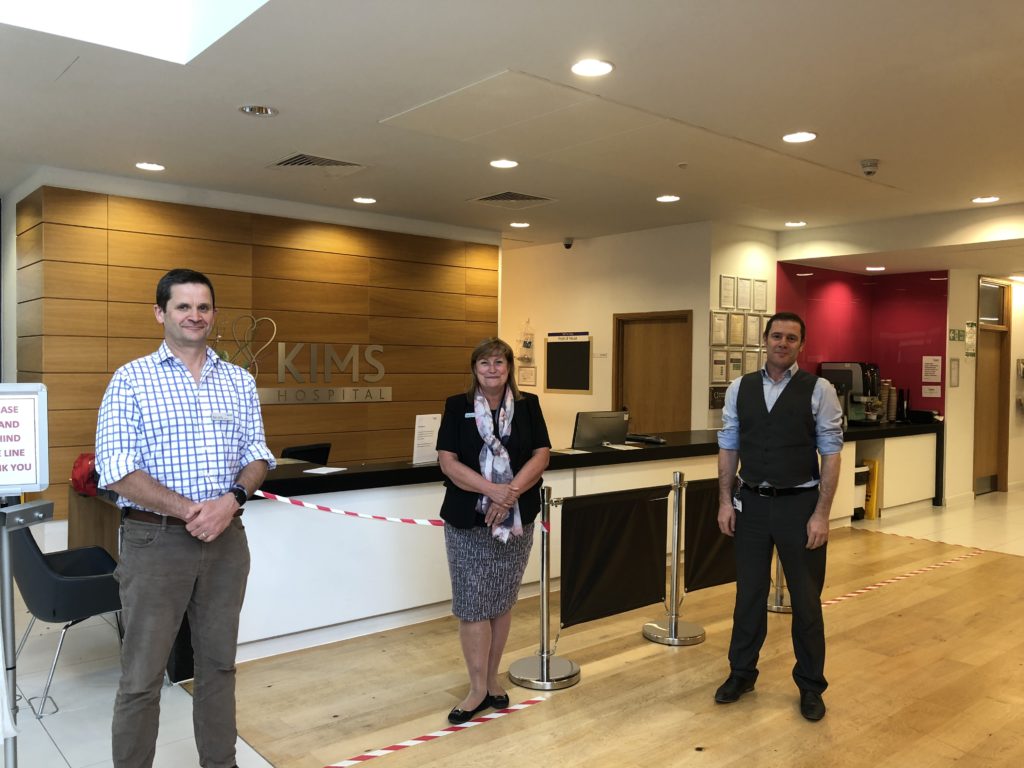 Media & Press Enquiries
Madeleine Greenhalgh
Senior Marketing & Communications Manager
01622 237663