Help support KIMS Hospital's walking team to raise money for Macmillan
On 20th July 2019, The KIMS Hospital team is walking from KIMS Hospital to Whitstable Seafront in order to raise money for our charity of the year, Macmillan Cancer Support. Over 30 of our team will be walking over 26 miles, the distance of a marathon, and they need all the encouragement they can get. […]
Help support KIMS Hospital's walking team to raise money for Macmillan
On 20th July 2019, The KIMS Hospital team is walking from KIMS Hospital to Whitstable Seafront in order to raise money for our charity of the year, Macmillan Cancer Support. Over 30 of our team will be walking over 26 miles, the distance of a marathon, and they need all the encouragement they can get. […]
What is sport medicine?
Getting active and spending some time outdoors in the sunshine is brilliant for your health. But if you're suffering from pain or injury it can be really frustrating to have to hold back or avoid activity altogether. Getting back to doing the activities you love can be a bit of a journey, but whether you're […]

20th – 26th May is Dementia Action Week
Did you know that, according to the Alzheimer's Society, 225,000 people will develop dementia this year.1 That equates to one person every three minutes developing dementia.1 This week, 20th – 26th May, has been Alzheimer's Society's Dementia Action Week with a focus on 'starting a conversation' with someone you know with dementia.2 Research carried out […]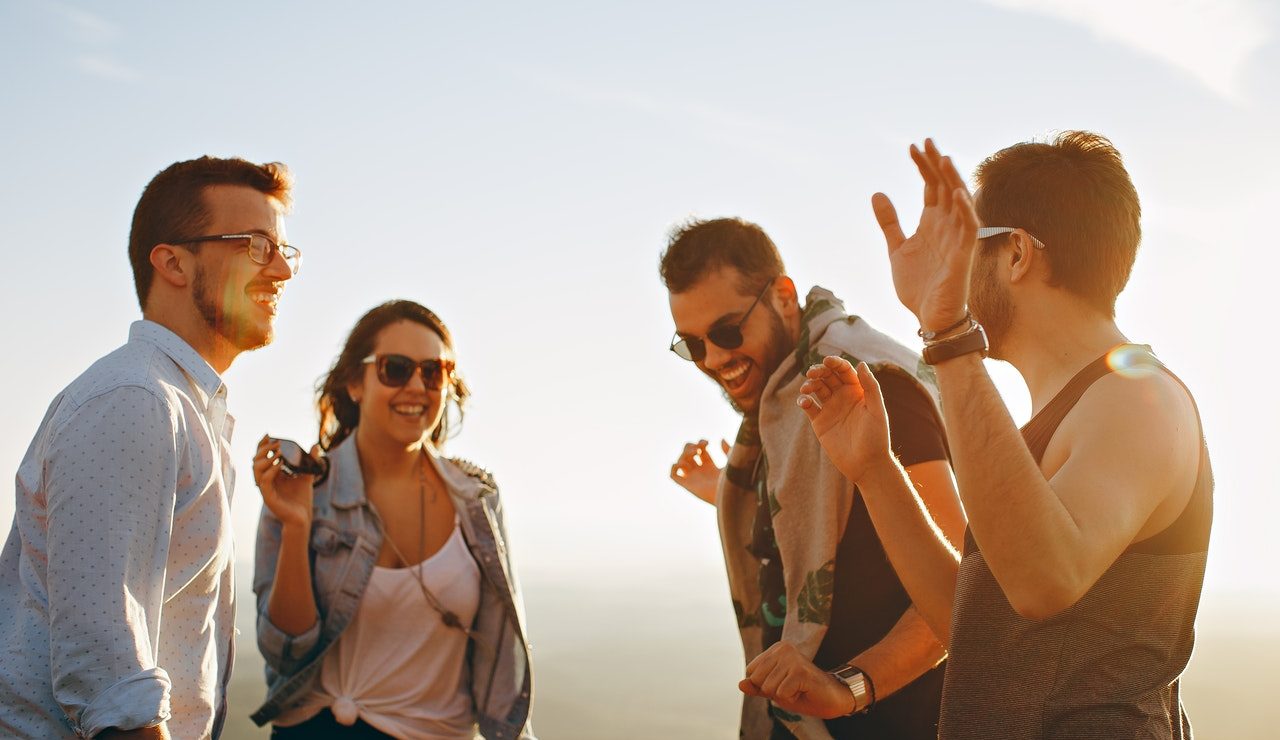 Bowel cancer rates rising 'among young adults'
According to the results of two recent studies, more young people under the age of 50 are being diagnosed with bowel cancer across Europe and high-income countries. It is not clear why this is happening but experts are urging doctors not to ignore the symptoms.1 In the UK, the NHS bowel cancer screening programme starts […]

Celebrating Nurses' Day and ODP Day
Today we've been celebrating Nurses' Day and Operating Department Practitioners' Day. Nurses Day was on Sunday 12th May, the anniversary of Florence Nightingale's birth. Operating Department Practitioners' Day is celebrated on Tuesday 14th May, so we've combined both days into one celebration on Monday 13th. Jackie, our Chief Nurse, Kat, our Deputy Chief Nurse and […]
April is Bowel Cancer Awareness Month
Bowel Cancer is the fourth most common cancer in the UK with almost 42,000 people diagnosed in the UK every year.  It is not gender specific, the sad fact is that, 1 in 15 men and 1 in 18 women will be diagnosed with bowel cancer during their lifetime. The good news is that bowel […]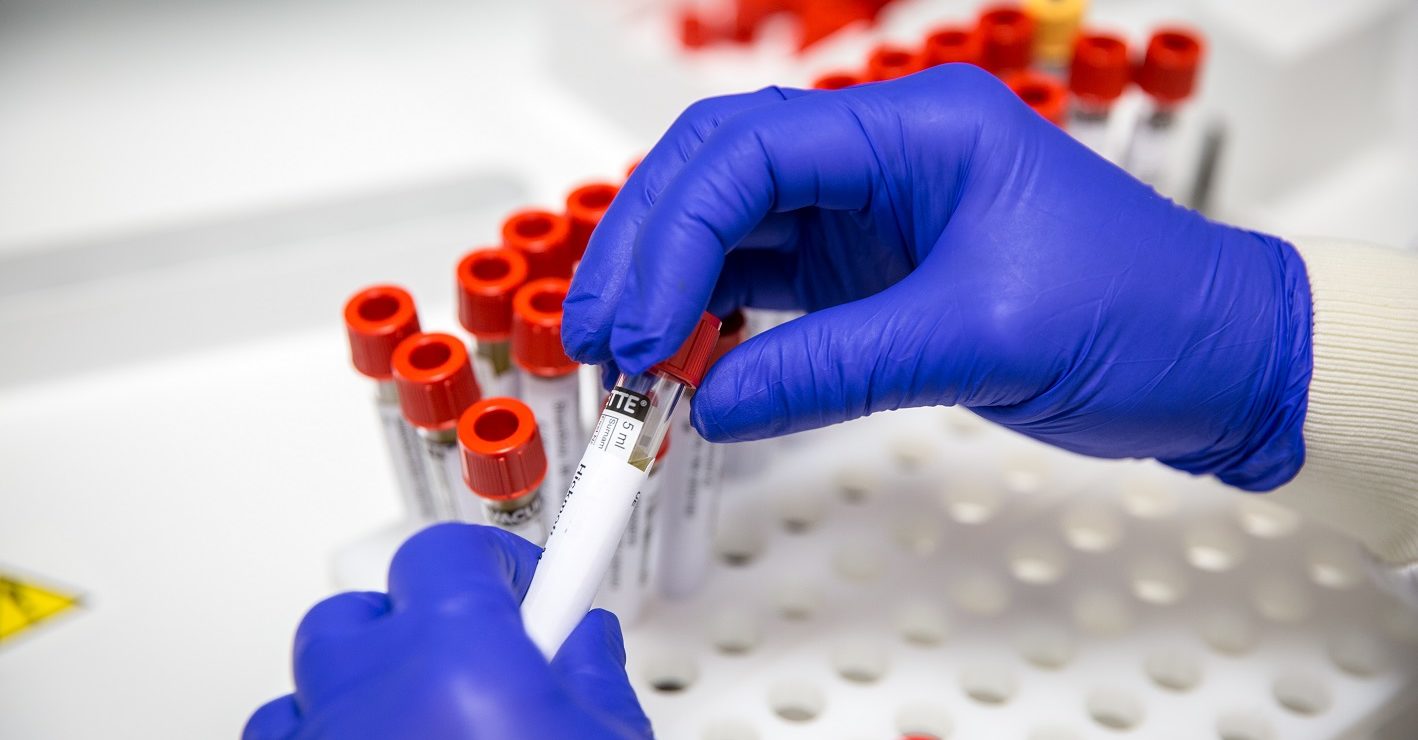 How research is helping with post-operative pain relief
Jo Cameron from Whitebridge, near Inverness has a very rare genetic mutation which means that she doesn't feel any pain. Currently just one of two people in the world known to have this rare genetic makeup, she is now helping with clinical research into post-operative pain relief. Jo has lived all of her life believing […]
KIMS Hospital welcomes even more patients
KIMS Hospital, the largest independent hospital in Kent, has seen the number of people paying for their own healthcare treatment grow by 33% compared with 24% in the previous year. Commenting on this, Simon James CEO of KIMS Hospital stated, "Our focus is to provide safe, outstanding quality care for both our NHS and private […]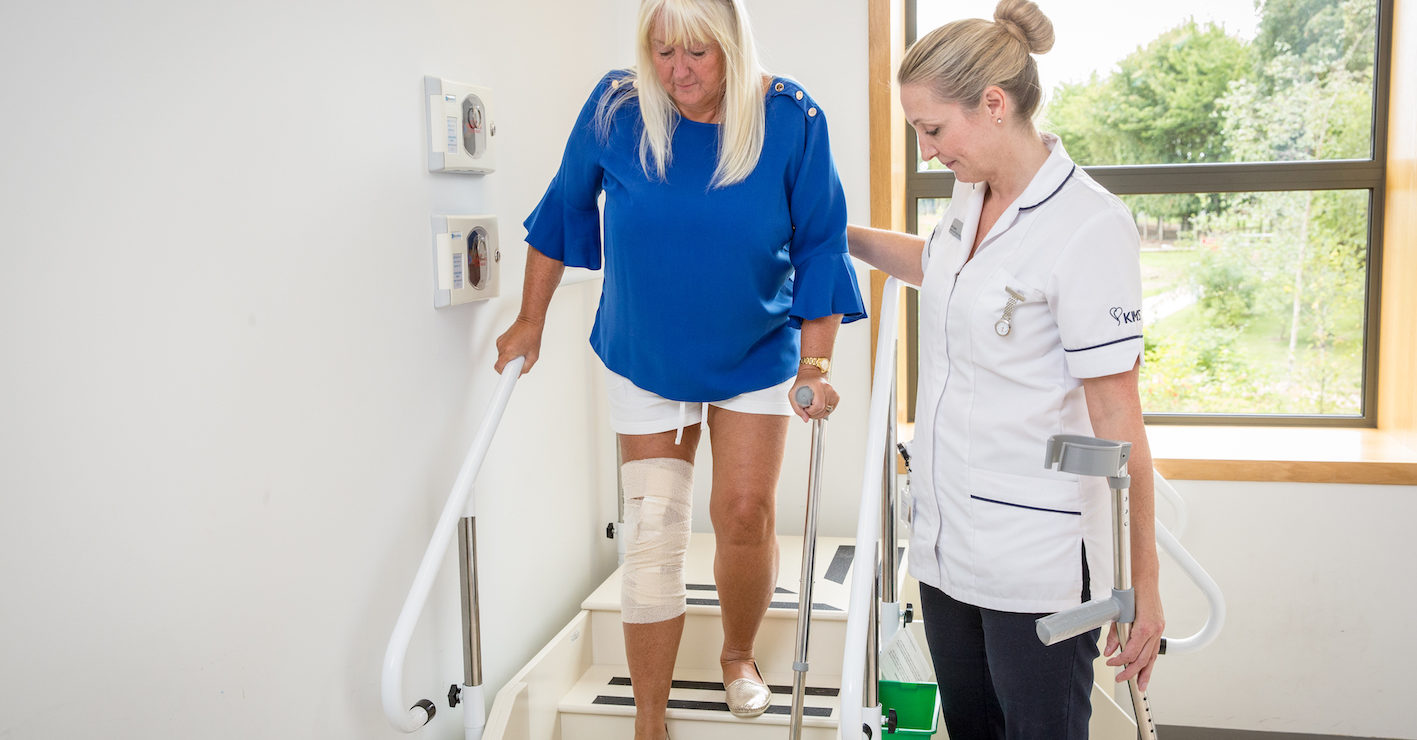 BBC finds "Most hip and knee replacements last longer than thought"
The BBC has reported that eight out of 10 knee replacements and six out of 10 hip replacements last up to 25 years. You can read the full article at: https://www.bbc.co.uk/news/health-47238523 Until 28th February 2019, by paying for your own treatment you could save over £1,700 on your surgery when you come to KIMS Hospital. […]
Kent County Cricket Club chat about Men's Health
We sat down with Kent Country Cricket Club players Sam Billings, Joe Denly and Ollie Robertson to discuss how important it is to talk about men's health. Here, they chat to us about two of the most common cancers among men, prostate and testicular cancer, and some of the ways you can help catch possible signs […]
A day in the life of our Macmillan Breast Care Nurse Specialist
Working at KIMS Hospital, I love being a Macmillan Breast Care Nurse Specialist and feel privileged to help people at one of the most vulnerable times of their life, through a journey that can sometimes only be described as a 'crisis'. Everyone has a different journey and it astounds me every day to see how […]
Know your breasts!
Breast cancer is the most common cancer in the UK and is not exclusive to women. Approximately, 1 in 8 women in the UK will develop breast cancer in their lifetime and about 370 men will be diagnosed every year.1 Being aware of the signs and symptoms of breast cancer is important as it can […]
KIMS Hospital 200 mile cycle challenge for the Samaritans Maidstone and Weald
On the 28th and 29th September 2018, 14 members of the KIMS Hospital team will be cycling from KIMS Hospital, Maidstone to the twinned town of Beauvais, France. The challenge of cycling over 120 miles will hope to raise much-needed funds for their charity of the year, Samaritans, Maidstone and Weald. A support crew of […]
KIMS Hospital Wins Employer of the Year at the Kent Excellence in Business Awards
KIMS Hospital, the largest independent hospital in Kent, has been awarded Employer of the Year 2018 by the Kent Excellence in Business Awards (KEiBA). This award recognises a Kent-based company's commercial success and strategies for growth whilst achieving excellence in its commitment to the support and development of its workforce regardless of size. KIMS Hospital […]
KIMS Hospital receives 'Good' rating from Care Quality Commission (CQC)
Only four year's since opening, KIMS Hospital has been rated 'Good' across all areas of its service by the Care Quality Commission (CQC). In addition, the inspectors found a number of areas of Outstanding practise across the hospital, including for our cardiac catheterisation laboratory which is part of the only interventional cardiology suite in an […]
Miss Anne Henderson to discuss HRT and Menopause on LBC Radio
Consultant Gynaecologist, Miss Anne Henderson will be appearing on the Clive Bull show on Leading Britain's Conversations – LBC Radio on Tuesday 13th March between 9-10pm.  Anne will be answering your questions live on air, discussing all things Menopause and HRT, as well as general Gynaecology. Be sure to tune in to the show on […]
KIMS Hospital Consultant Breast Surgeons Win Top Award
We are really pleased to announce that KIMS Hospital Consultant Breast Surgeons, Mr Mohsin Dani and Mr Haresh Devalia recently won the "Best Oncoplastic and Aesthetic Breast Surgery Specialists" award at the ghp Private Healthcare Awards 2018. Visit Mr Dani's Profile Visit Mr Devalia's Profile
Antibiotic Guardians
Antibiotics help ward off infections during surgery and other hospital treatments. They also treat serious bacterial infections, such as pneumonia, meningitis and sepsis. There is a misconception that antibiotics can be used to treat common viral infections such as colds or flu, but this is not the case. Harmful bacteria that live inside you can […]
KIMS Hospital and Maidstone United announce Medical Partnership
Maidstone United and KIMS Hospital have announced a medical partnership that will see KIMS Hospital provide medical services, including diagnostic scans and injury treatments, to the club's professional players. As well as scans and treatments for injured players, the hospital will provide screening services such as ECGs and Echocardiograms in the hospital's Cardiology department. The […]
KIMS Hospital Win National Award as UK's Best In-house Recruitment Team
KIMS Hospital, the largest independent hospital in Kent, has been awarded the Best In-house Recruitment Team 2017 by the National Recruiter Awards. This award recognises market insight, outstanding service and achievement by a UK in-house recruitment team. KIMS Hospital beat large national companies such as House of Fraser to be named winner at the awards […]
KIMS Hospital Recruitment Team win at the Kent CIPD HR Awards
The KIMS Hospital Recruitment Team have won an award for Innovation in Recruitment at the Kent CIPD HR Awards. The Kent branch of CIPD, the professional body for HR and people development, is a not-for-profit organisation that champions better work and working lives and has been setting the benchmark for excellence in people and organisation […]
Healthy Workplace: An Opinion Piece by Simon James, CEO, KIMS Hospital
Having healthy and motivated employees is fundamental to the success of any business. With 42%1 of employees stating a health condition affected their work "a great deal" or "to some extent," engaging employees in their wellbeing and providing prompt access to healthcare must be a focus for any business, irrespective of size. It's well-known that […]
KIMS Hospital opens fifth operating theatre to meet growing demand
KIMS Hospital, Maidstone, the largest independent hospital in Kent has invested £250,000 in new technology for its fifth operating theatre, meeting a growing demand for orthopaedic procedures. Treating both private and NHS patients, KIMS Hospital, since opening in 2014, has seen a steady growth for its orthopaedic services. Working closely with some of the county's […]
KIMS Hospital Great Christmas Bake Off Raises Over £300 for The Heart of Kent Hospice
KIMS Hospital, Maidstone hosts their own Great Christmas Bake Off to help raise money for their charity of the year, the Heart of Kent Hospice. Entries were judged by a panel of six, including staff from KIMS Hospital and the Heart of Kent Hospice. Great British Bake Off Finalist, 2016, Jane Beedle, was on hand […]

Revelations abound with scanning of Maidstone Museum's mummy
Ancient Civilisations project supported by the Heritage Lottery Fund 2,700-year-old mummy, Ta-Kush, CT scanned at KIMS Hospital Full body scans to contribute to community research projects and lead to facial reconstructions One of the most exciting projects in recent years at Maidstone Museum – the scanning and facial reconstruction of its very own 2,700-year-old mummy […]
London 2012 Olympic and Paralympic Clinical Lead joins KIMS Hospital
Dr Laurence Gant, Consultant in Sport and Emergency Medicine, joins KIMS Hospital to run the new Sport Medicine and Injury Clinic. As Clinical Lead for Polyclinics at the London 2012 Olympics and Paralympics, where he delivered medical care for athletes at the Games, and as a club doctor for Tottenham Hotspur, Dr Gant brings a […]
Local Member of Parliament Visits KIMS Hospital, Maidstone
Helen Whately, Member of Parliament (MP) for Faversham and Mid Kent visited KIMS Hospital, the largest independent hospital in Kent, to understand the role the hospital plays in delivering increasing levels of healthcare for local people; both private and NHS patients. During her full tour of the hospital on 20th September, Helen met front line […]
Local man appointed Chief Operating Officer at KIMS Hospital, Maidstone
Marcus Whiteley, from Staplehust in Kent has joined the Senior Management Team of KIMS Hospital as Chief Operating Officer, bringing with him over 30 years' hospitality experience from the independent healthcare sector and luxury hotels. Most recently, Whiteley was Director of Operations at the prestigious Kind Edward VII's Hospital in London, prior to which he […]
Reducing deaths from heart disease, by working with local GPs
On 6th July, KIMS Hospital, the largest independent hospital in Kent, held an event aimed at helping reduce the number of deaths from heart disease in Kent. Today, every 3 minutes, someone in the UK is struck by a heart attack, with around 30% of heart attacks being fatal.*  That's why KIMS Hospital, Maidstone, is […]