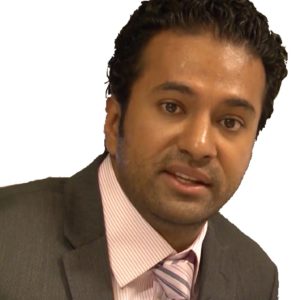 Dr Swamy Gedela
FRCR BSCI Level 3 (highest) cardiac CT accreditation SCMR level 3 (highest) Cardiac MRI certification
Enquiries & appointments
NHS Practices
Essex Cardiothoracic Centre
Professional Profile
Dr Gedela qualified from St Bartholomew's and The Royal London School of Medicine and performed general radiology training at the Norwich Radiology Academy and Addenbrooke's hospital, following which he understood a further sub-specialty cardio-thoracic imaging fellowship at the prestigious world acclaimed Papworth Heart and Lung Hospital. Dr Gedela is the lead consultant  cardio-thoracic radiologist and the cardiac MRI director based at the Essex Cardiothoracic Centre. He is on the committee for the British Institute of Radiology MRI Specialist Interest Group where he advises on cardiac MRI.
He developed and pioneered the creation of the Essex CTC CMR Unit which he also leads providing cardiac MRI for over 5 referring NHS trusts. The service is very successful and continues to receive excellent feedback.
He also leads the Essex cardiac CT service and is at the forefront of developing and utilising the most advanced techniques and protocols in Cardiac CT and MRI Imaging and is often used as an expert second opinion on numerous cases. He holds the highest level 3 accreditation in both cardiac CT and cardiac MRI.He is committed and passionate in enhancing and developing the clinical use of cardiac MRI and cardiac CT in the management of patients with Heart Disease.
He also provides imaging on interstitial lung disease and lung cancer to a high level.Dr Gedela is regularly invited to speak at prestigious national and international conferences such as Royal College of Radiologists, United Kingdom Radiology conferences, British Institute of Radiology, European Society of Cardiac Radiology.He is actively involved in teaching and teaches Cardio-thoracic imaging on courses including the Royal Brompton Cardiac MRI made easy, Essex FRCR A-Z radiology, Essex Cardiac CT and the British Cardiac Society village.Recent Cardiac MRI/CT videos with Dr Gedela:
1. https://www.youtube.com/watch?v=sjR3cOAMFT0
2. https://www.youtube.com/watch?v=wbCKsAq9mSo
3. https://www.youtube.com/watch?v=hzA-qUjt-8g
4. https://www.youtube.com/watch?v=QAyYkRjRqGQ
Special Interests
Cardiac MRICT coronary angiography, Coronary calcium scoring, HRCT/interstitial lung disease, Thoracic lung cancer imaging, Percutaneous CT guided lung biopsy
Make a general enquiry

Appointment enquiry
Our team are on hand to help answer any queries you might have about coming to KIMS Hospital. You can use the form below and one of our team will be in touch. Alternatively to speak to a member of our team, please call 01622 237 500.